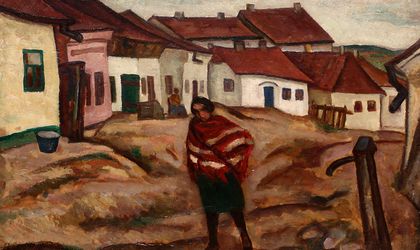 Art Safari, the biggest art event in Romania, marks the National Day of Culture and celebrates top Romanian painters with 10 short films series: Masters of Romanian Art.
Fascinating, little-known stories about some of the biggest artist in Romanian art history are available on Art Safari Bucharest Facebook page, starting January 15.
"We tell the forgotten stories of ten Masters of Romanian Art, ten top painters, now forgotten or little-known, we show the legacy of these 10 Romanian painters and their contribution to the European cultural heritage. Our duty is to make these artists known to the young generation and to show the deep connection between the Interwar European Art and the Romanian art, a connection now forgotten. Thus, we cast a light to the life of the painters, their creations, but also curiosities that have not been made public until now", said Ioana Ciocan, General Manager of Art Safari.
The Masters of Romanian Art presented to the public on National Culture Day are: Rudolf Schweitzer-Cumpăna – one of the greatest Romanian painters, landscape painter and Post-Impressionist portraitist, Ion Țuculescu – a self-taught the painter, considered now a genius artist; Constantin Piliuță who depicted the bohemian society; Camil Ressu – portraitist of the time; Max Herman Maxy – the Avant-garde painter; Ștefan Dimitrescu and his work that depicts sincere emotion and a restrained drama; Ipolit Strâmbu – the visionary artist who with European intuitions; the singular phenomenon, artist Magdalena Rădulescu, who combined Modernism with the fantastic inspired by Romanian folklore; Constantin Artachino – founding member of the "Tinerimea artistică" society; Marcel Iancu – promoter of Avant-garde art in Romania and Modernist architect who left his mark on the Bucharest landscape.
The project initiated by Art Safari and supported by the Ministry of Culture, first edition, represents an initiative to connect the public with great artists and with our cultural heritage.