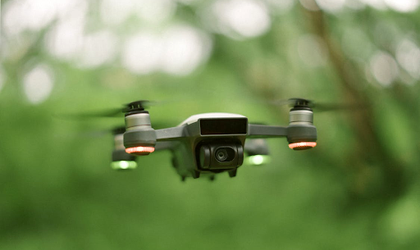 Having a drone can be great fun but there is more to them than you may realize. If you are thinking about investing in this, you must know what you are doing, considering it can be an expensive purchase. 
This article will provide you with six facts you need to know about drones before deciding to buy one so that you make an informed decision. 
Know The Different Types
As you can imagine, there are different types of drones that you can choose from. This is the first thing that you will need to consider before buying one as they will each serve a different purpose and may suit different needs. If you want to buy a drone, you should not pick the first option that you see as you may regret your choice later on. The type of drone you go for will come with different features and it will also be of a different price – the more additional features it has or the better quality, the more expensive it will be. Another thing to think about when considering the kind of flying machines to buy is your experience with controlling them – you may struggle to properly manage this as a beginner with little knowledge or skill, so you should get something that will match your level of experience. 
Consider The Flight Time and Range
Once you start looking for a drone to buy, you will see that two important features that are mostly advertised are the flight time and the range in which it can fly. Different types of drones will have different flight times – this essentially means some may fly for longer than others. The one suitable for you will depend on how you intend to use your drone. Normally, drones bigger in size will have an increased flight duration. Professional drones can last up to 30 minutes, whilst cheaper machines can last around 8 minutes per charge. Checking the range is also crucial – you will have to control your machine with remote control, you want to ensure that it has enough range to fly for larger areas if this is something you want. 
The Quality of The Camera and Video
Most people want a drone so that they can take photos and record videos of its journey – this can be particularly helpful in case you lose track of your drone, as it can be sent to a smart device and you will always be able to check where the machine went. You must note that not every drone will have a camera and those who do are not always the best quality. If this is a feature that you want, then make sure to check it carefully. Ideally, you will want a quality of 2MP, if you are a beginner. This may not be practical for someone who wants the ultimate cinematic experience. 
Decide The Purpose of The Drone
As mentioned previously, there are different types of drones. It can feel very overwhelming to buy one and you may feel lost in the variety. One thing that will help you decide is to think about the purpose of the drone. Why do you want a drone? What type of experience are you trying to achieve? Do you want to use one long-term or would a drone rental option be more appropriate? Answering these questions will be a good place to start so that you decide on what features to look for and what you will need. You can then make a list of these and present them to a professional who will help you find the drone that matches your needs. 
Consider Any Extra Costs
You may know that buying a drone is not necessarily affordable, but you may only be looking at the initial price tag. Many people forget the additional costs that may come with this purchase. You will need to purchase extra batteries as well as filters for your camera if your drone has one. If you want to record professional videos, you may need to invest in appropriate software to help you edit them. This may not seem like a lot but it will add up and you may end up spending more money than you intend. For this reason, make sure that you take into account all these costs before buying a drone. 
Know Your Local Flying Guidelines
You may not be aware of this but there are different rules when it comes to drones and you will need to make yourself aware of the laws that apply in your jurisdiction. You may have to register your drone and may not be able to fly it just anywhere. You should be doing this as part of a positive experience, so make sure you learn the rules to avoid getting in trouble. 
Buying a drone can be an overwhelming experience if you are unsure of what to look for. If you learn enough about these machines, it will make your experience much easier. The facts discussed above are a good start to increasing your knowledge before buying a drone.