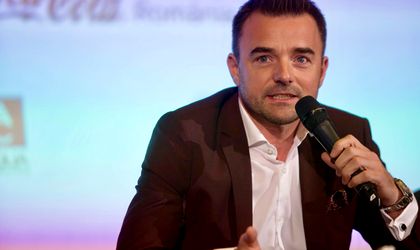 Vlad Ardeleanu, the CEO of Medima Health, had a challenging but exciting 2020, a year when he embarked on a new entrepreneurial project together with Professor Gheorghe Iana and developed the Medima Health concept, which has the potential to generate positive change and bring added value to the medical imaging services industry.
By Anda Sebesi
"If we look at the positive side of the situation, I would describe it as `No pain, no gain`. It was a difficult year, both personally and professionally, but it helped us identify solutions to overcome the issues generated by the pandemic: teleradiology was one of those. Under normal conditions, it would have taken us many more years to implement it," says Ardeleanu, adding that despite the COVID pandemic, Medima had a very dynamic year, during which it opened two Centres of Excellence in Radiology and Medical Imaging in Bucharest. More centres will follow in 2021 across the country, according to the CEO. In the summer of 2020, in the middle of the pandemic, Ardeleanu and his partner had the unique opportunity launch a new medical business model, which was adapted to the current times. "We developed an innovative service – teleradiology – which we believe is the future of this medical services niche. Teleradiology brings advantages to both doctors and patients," Ardeleanu says.
The two Medima Health clinics in Bucharest are equipped with state-of-the-art MRI/CT scanners. "From the very beginning, our focus was on educating the market and providing information about our services online, so we had a large number of patients in the first few months. In addition, we laid the groundwork for our national expansion by starting an investment plan worth over EUR 10 million for 2021," he adds.
Medima's goal is to offer local access to high-end diagnostic imaging services and provide reliable results to as many patients as possible. "First, we want to focus on strengthening our presence on the market and developing our patient base." Their short-term plans include consolidating the Bucharest practice as well as opening four other imaging and radiology clinics in Alba Iulia, Calarasi, Sibiu, and Targu Mures.
In the longer term, the company aims to reach 15 clinics nationwide. In terms of services, in addition to the current offer, it intends to develop a high-performance oncology prevention and diagnosis service, to detect cancers in their earliest stages, when treatment success rates are highest. The company's first two centres of excellence in oncological imaging will be opened in the cities of Targu Mures and Sibiu and will offer the most advanced investigations based on 3T MRI and PET-CT scans.
"We can't afford to wait and see what happens and what the new reality will look like. We should focus on current conditions and on the things we can do at this moment, based on the information available to us. This period has clearly shown us that the relationships we have with our patients, employees, partners, and suppliers are everything. Without trust as the main value of these relationships, there is no long-term plan, nothing to build, and no real foundation for the future," Ardeleanu concludes.