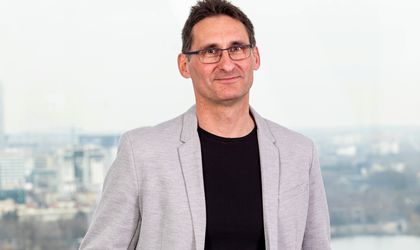 10 people to watch in 2021
2020 marked a significant milestone for the global business environment and humanity at large. It was one of the most challenging periods in recent history and it forced managers to adapt quickly in order to keep their businesses afloat. Many of them had a double and crucial mission: keeping their companies steady and taking care of their teams while trying to strike the right balance. Business Review sat down with leaders of some of the most dynamic industries in Romania and found out how they've managed to succeed in getting through the pandemic and what their plans are for this year. Read on to learn all about the leaders you should watch in 2021!
Although 2020 was a disruptive year for many businesses and sectors, Chimcomplex and its CEO, Tivadar Runtag, marked a turnaround last year as the company generated profit for the first time after acquiring Oltchim assets back in 2018, while Runtag left the oil industry and stepped into the chemical sector.
By Anda Sebesi
As a result, Chimcomplex is a much stronger and safer company today than it was a year ago, according to Runtag. "2020 was a turnaround year for me, too; I joined the company in February, changing my career after 30 years in the oil industry. I'm learning something new every day from my colleagues – and I hope to also contribute to our development," he says. Profitability came during a global turmoil, demonstrating the potential of the company, which leveraged synergies from the integration of its platforms.
Chimcomplex is the producer and seller of a wide portfolio of chemicals. Some segments declined during the global lockdowns, but demand for disinfectants or flexible polyols, which are the raw materials for furniture foams, significantly increased.
"In 2020 we managed to adjust our production capacities to reflect the changing markets. This is what we will continue to do in 2021. I cannot say whether we've overcome the pandemic yet, but so far our results are promising," the CEO adds.
By stabilising its production, the company managed to maintain business continuity, as well as to refurbish its Oxo-Alcohol unit and resume its operations before the end of last year.
"We are now financially profitable, which is another important achievement. We have confirmed our strategic focus on our core Polyols value chain. We've established contacts with key stakeholders in the chemical industry, and that will be the foundation of new developments," Runtag explains.
This year, Chimcomplex will concentrate its resources on strengthening its position as "Polyols Professionals" and on sustainability. "We will complete investments to increase our production capacity for high value-added special polyols and to optimise our operations with a reduced environmental footprint. The integration of the two plants will move into a new phase." He adds: "I want to engage and empower more of our employees to be part of the new developments and embed a positive organisational culture of performance, based on trust and collaboration. The use of Energy Management and Maintenance Management Systems, as well as digital competence development programmes, are initiatives – we will see more of those in 2021."
According to Runtag, by responding to market demands in 2021, the company will speed up developments in special polyols, searching further partnerships in R&D. In addition, the growing middle class population requires better insulations in housing, as well as more consumer goods – all based on chemicals.
"The 50 kt standard polyol manufactured in 2020 by Chimcomplex was used to produce about 5 million mattresses. We're seeing increased demand for basic chemicals as well as for specialities. Much of that  demand can be covered by local production, with Chimcomplex being a strategic partner of the Government and a supporter of the circular economy. We will lobby for selective waste collection – that is the foundation of recycling."