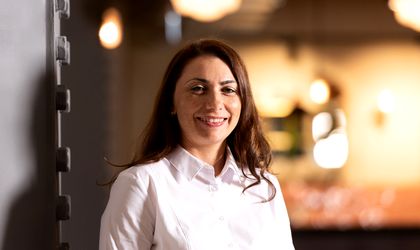 Despite the fact that it was a very difficult and challenging year, 2020 also had several bright spots. It sparked innovation, it inspired us to come together even as we kept apart, and it encouraged new visions to create, do business, and educate. Ramona Jurubita, Country Managing Partner at KPMG and President of the Board at FIC tells Business Review how KPMG and the wider business environment have managed to cope with this crisis.
By Anda Sebesi
From an economic perspective, Romania performed well last year, under the pressure of the pandemic. Foreign investments halved over the first ten months of the year compared to the same period in 2019, but this was offset by a growth in governmental spending and investment. According to the Business Sentiment Index survey, conducted in September by the Foreign Investors Council (FIC), many participants expressed concern regarding the worsening business environment, the Romanian market's low attractiveness, and the deterioration of their own initial investment plans.
"An important achievement of the FIC during the pandemic period has been maintaining a regular and transparent dialogue with the authorities, in spite of the urgency of the situation, which meant that every policy measure had to be adopted more quickly than usual," says Ramona Jurubita, Country Managing Partner at KPMG and President of the Board at FIC.
As the representative of KPMG, she adds that since the company already had experience with flexible work schedules and remote work, moving more than 900 employees from the office to working from home overnight was a successful transition. "On a personal level, 2020 shifted paradigms around the concept of . It has been a difficult year as we need social contact and a human touch. However, as all of our interaction moved online, we adapted. We have developed a new workplace ecosystem in which our employees could adapt to home working while receiving the necessary practical and emotional support, as well as contact with other team members," Jurubita explains.
"I am proud to say that we have succeeded both as a team as well as for our clients. We've had to follow a new principle: solidarity in solitude. We've had to motivate our coworkers to perform well and to understand that we needed to support their wellbeing and mental health with a leadership model that focuses on employees' needs. Therefore, strategic thinking and flexibility have inspired our work throughout this pandemic." According to her, despite the economic challenges, KPMG in Romania closed the financial year at the end of September below the goals it had set in 2019, but above its expectations given the current context, without any personnel or wage cuts.
As for the FIC's plans, Jurubita says that the institution will continue to focus on attracting foreign investments to Romania and invest time and resources in working with the government to enhance Romania's attractiveness for foreign investors, in terms of its legal framework and opportunities. In addition, KPMG's strategy will continue to be focus on investing in people and on providing its clients with the assistance they need to continue on the path to success.
"A key element in KPMG's future strategy will be supporting our wider community with projects that have a real impact on society and the economy. We will focus on Environmental Social and Governance (ESG) initiatives, including promoting sustainable finance, combatting climate change, and supporting social development."