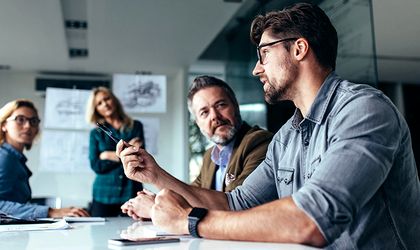 Business Review is looking for a Senior Account Manager in charge of advertising, sales and events sponsorship.
Responsibilities:
Represents Business Review in the relation with its clients;
Manages and increases the portfolio of clients both on print advertising as well as event sponsorship;
Is able to take the role of Project Manager for some special advertising projects such as guides, supplements, inserts;
Meets targets and deadlines;
Knows all the characteristics of Business Review products and those of competitors and makes educated recommendations to clients.
Requirements:
University Degree;
Previous experience in selling advertising and/or a good knowledge of the Media market;
Customer and results-oriented, negotiation skills, ability to complete all administrative tasks;
Excellent command of English.
If you are interested send an email with your CV at adriana.radu@fwei.us