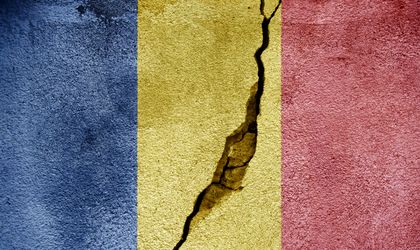 Recent public rallies in Bucharest, against the Social Democrats government or in support of it, have showed everyone in the country and abroad that Romania has two very different sides, one sophisticated and modern and the other poor, isolated and increasingly frustrated due to the lack of opportunities.
Over the last couple of years, several studies tried to explain the persistence – or even the increasing gap – between the two very different "Romanias".
"Romania's transformation has been 'a tale of two Romanias'- one urban, dynamic, and integrated with the EU; the other rural, poor, and isolated," World Bank experts said in a recent report called "From Uneven Growth to Inclusive Development: Romania's Path to Shared Prosperity".
According to both historians and economists, Romania's main historical burden is the partially unsuccessful attempt to become an industrialized nation.
Historically, few nations outside Europe and North America achieved the goal of becoming developed and industrialized, mostly in the 20th century. Japan, South Korea, Singapore and, more recently, some oil-rich Arab countries achieved the status of developed economies using a variety of tools.
Historical failure
In the case of Romania, the problem was that its economy – and society – became only partially industrialized and modern.
This contradiction was already obvious during the Communist regime, but has become increasingly visible during the last decade, when the modern part of Romania took advantage of the new opportunities brought by the EU accession, while the lagging parts of the country felt more and more disconnected from the others.
"There are widening disparities in economic opportunity and poverty, across regions and between urban and rural areas. While Bucharest has exceeded the EU average income per capita, and many secondary cities are becoming hubs of prosperity and innovation, Romania remains one of the least urbanized countries in the EU," the Word Bank's report points out.
"Access to public services remains constrained for many citizens, particularly in rural areas, and there is a large infrastructure gap. This is a drag on the international competitiveness of the more dynamic Romania; and it limits economic opportunities for the other Romania in lagging and rural areas," World Bank experts said.
Foreign experts note that these disparities tend to widen despite a strong GDP growth in Romania during the last decade.
"Today, more than 70 percent of the country's exports go to the EU, and their technological complexity is rapidly increasing. Yet Romania remains the country in the EU with by far the largest share of poor people, with more than a quarter of the population living on less than USD 5.50 a day. (…) Poverty rates have remained distinctively high given Romania's income level, and social disparities have continued to widen," the World Bank report indicates.
Poor education
One of the main causes of poverty in Romania is the poor quality of education, which translates into large differences in opportunities.
"The skills of the workforce are inadequate for the needs of a modern economy. Over the last two decades, Romania's economy has become increasingly sophisticated. (…) The skills of the workforce are struggling to keep up with the needs of a more sophisticated economy. Tertiary education attendance, at 25.6 percent in 2016, is the lowest in the EU, and Romania lags in the number of graduates in STEM disciplines. Skills shortages are also reported in skilled manual occupations, partially reflecting the low development of vocational training, and key socioemotional skills are found to be particularly lacking," World Bank experts said.
Experts point out that Romania had registered some improvements in income before the crisis, driven by a large-scale labor reallocation from agriculture to low skilled sectors, but those gains were reversed as the same sectors shed large numbers of jobs during the crisis.
Moreover, low investment in education continues to generate large undereducated masses.
"Forty percent of 15-year-old Romanian students are functionally illiterate; and early school-leaving – at 18.5 percent – is one of the highest in the EU," the report said.
Disconnected from economic growth
"Romania's prosperity is not equally shared, as the bottom 40 is largely disconnected from the drivers of growth. Close to half of the people at the bottom 40 percent of the income distribution do not work, and another 28 percent remain engaged in subsistence agriculture," according to the World Bank report.
Experts also say that poverty in Romania is highly concentrated in rural areas, where the labor force is highly unskilled and where there are few opportunities.
But this lack of opportunities is not compensated by labor force mobility.
"Low internal mobility further reinforces Romania's dual development challenge—less than 2 percent of the population reports having moved in the past five years, implying that structural constraints inhibit internal mobility toward economic opportunities," experts point out.
"Lack of institutional commitments to long term policies—and an inability to ensure sufficient local funding as a result of patronage-based politics—are at the core of slow and uneven progress in meeting the human capital challenges," they added.
Weak and corrupt institutions
WB experts also suggest that fundamental institutions in Romania remain weak and constrain progress in inclusive growth, despite progress, particularly in judicial anti-corruption work.
"Reforms stemming from the EU accession process have not resulted in transformative institutional improvements. Past top-down efforts have not alleviated deeper systemic problems, as corruption is a consequence of deep-rooted systemic deficiencies in state behavior and in state–society interactions," the World Bank said.
The WB points out that weak institutions translate into weak commitment to deliver on long-term objectives, undermining service delivery and equality of opportunity.
Moreover, fragmentation of sectoral responsibilities has led to poor inter-sector coordination and diffuse accountability, further limited by poor access to information.
"The most notable example of weak coordination is found in deep inefficiencies in public spending and bottlenecks in the absorption of EU funds. Corruption undermines cooperation and trust in the state, leading to citizen disengagement," experts say.
Regional fracture
Historically, Romania also has important differences between the eastern and southern parts of the country, once part of the "Old Kingdom" of Romania, and the regions inherited from the Austro-Hungarian Empire in 2018 – Transylvania, Banat, Crisana, Maramures and Bucovina.
Around half of present day Romania was part of the Austro-Hungarian Empire until 1918, and these provinces were ruled by the Habsburgs for centuries before becoming part of Romania one century ago.
With few exceptions, these former Austro-Hungarian provinces are generally more developed than the other regions in Romania, more urbanized and with lower unemployment, official data show.
According to latest available Eurostat data, in 2016, the West region of Romania (including most of the former province of Banat and the rich cities of Timisoara and Arad) is the richest region of the country after Bucharest – which is 39 percent above the EU average in GDP/inhabitant at purchasing parity standard, a consequence of a highly centralized nature of the Romanian state.
The West region, with 60 percent of EU average in terms of real development, is followed by Centru region (Southern Transylvania, 54 percent) and Nord Vest (Northern Transylvania, Crisana and Maramures – 51 percent).
Some experts suggest that the former Habsburg Empire left some still visible traces in Romania, and this old legacy could explain why Romanians from the two sides of the former border vote, work and behave differently.
"In the Romanian presidential election of 2014, the "Austro-Hungarian" regions backed liberal Klaus Iohannis, while others were mostly in favor of Social Democrat Victor Ponta", according to a recent Bloomberg article, which uses the findings of two experts – Sascha Becker of the University of Warwick (UK) and Luger Woessmann of the University of Munich.
Quality leap
During the last few years, the government adopted a strategy of wage-led growth, stimulating household consumption and GDP growth rates, but this model has generated larger fiscal and current account deficits.
Many economists insist Romania should change the economic model in order to obtain real long-term economic and social development.
"Since 2015 we have experienced a period of positive fiscal stimulus, but this growth model cannot continue forever. You have sustainable income growth only if you have sustainable productivity growth. You need a quality increase of human resource, of infrastructure, of education, of life quality. We need a quality leap," BCR chief economist Horia Braun told Business Review.
This quality great leap forward means long-term investments in infrastructure, education or healthcare to be decided by politicians who need votes now and think in terms of four-year cycles.
Photo credit: dreamstime.com