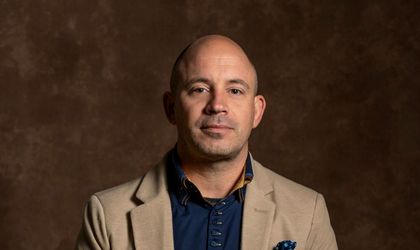 As for greenfield investments by foreign investors, the retail investments of large chain stores will undoubtedly continue. The yields and the speed with which the apartments in the new residential complexes are sold are increasingly luring foreign investors who have not yet been here. In addition, industrial investments in various products or logistics capacities will continue to advance at the same pace as in recent years, according to IBC Focus.
Whether foreign or domestic, investors' greenfield investments are significant financial investments and carry considerable risk. For this reason, foreign investors seek to ensure that they have chosen well, especially the builder they will work with. Usually, they come with projects made in their country of origin and turn to Romanian architects to adapt the project to the location in Romania and obtain the necessary permits.
"When a foreign investor comes to Romania, he is looking for the reputation and CV of the general contractor in the construction market.After this, the investor wants to choose a project management company and needs suppliers of construction materials from their country of origin that have branches in Romania as well," said Andrei Spataru, CEO of IBC Focus. The company offers monitoring services for construction sites and construction projects in Romania.
Although Romania is a point of interest for most investors, it is interesting to note that, of the most substantial general construction companies, 90% do not have foreign managers. A slightly increasing percentage compared to the data from 2020 when 87 of the total companies had only Romanian administrators. But returning to the 2020 figures, the 10 companies that also have people of other nationalities in their administration include Austrians, Germans, Italians, Albanians, Greek, Turkish, and Hungarian.
A rebound of FDI in Romania
In 2020, the number of FDI projects and capital investment in FDI plummeted by a third from 2019's levels. fDi Markets recorded 11,223 FDI projects compared to the 16,816 recorded in 2019. They mobilized a total of $528.2bn, down by 34% from the previous year. Meanwhile, the number of jobs created fell by 40% to 1.36 million in the period.
Even if the decreasing trend of foreign direct investment is more evident at the global level, there is also good news in the economy that can make us optimistic about attracting new greenfield investments in Romania. Foreign direct investment (FDI) into Romania more than tripled year-on-year in the first seven months of 2021, to 3.962 billion euro ($4.7 billion). Global foreign direct investment (FDI) flows are expected to bottom out in 2021 and recover some lost ground with an increase of 10% to 15%, according to UNCTAD's World Investment Report 2021. This would still leave FDI some 25% below the 2019 level. Current forecasts show a further increase in 2022, which, at the upper bound of projections, bring FDI back to the 2019 level.
Growth potential in Romania
General contractors in the construction sector in Romania are still waiting for the unblocking of significant infrastructure projects that would offer many opportunities. Therefore, almost a third of the respondents to an IBC Focus study applied to the enterprise market in Romania announced that they expect that the infrastructure segment will attract the most significant interest in the domain.
In second place is the residential sector, a segment that has proven to be profitable regardless of the economic situation and has managed to attract increased interest from investors. According to IBC Focus, this is a safe area as it continues, there is increased market demand, and house prices have not suffered so much during the pandemic.
Along with infrastructure and residential, the study finds the industrial field. Several investments were substantially linked to this segment during the pandemic when a significant part of the trade moved to the online environment. Therefore, he also intervened in creating adequate spaces for the storage or transport of goods. Investors felt a profitable field; therefore, the statistics also show increases in the number of investments in this sector.