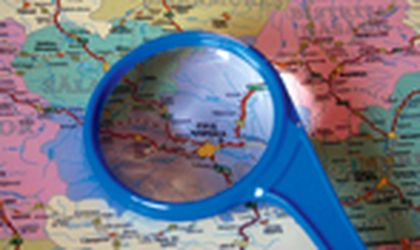 This part of Romania will see the 415 kilometers Transilvania Highway, with two portions already under development by American company Bechtel. The highway will connect Brasov and Bors, and will cost over EUR 2 billion, according to official data. The existence of a highway in the region is expected to increase its investment potential even more.
The western part of Romania has also been chose as investment spot by several companies in the car parts making industry.
Spanish Mapsa is planning a EUR 17 million investment in a production unit in Campia Turzii, according to market information.
The Arad area has also attracted several greenfield investments from the automotive industry, with German Schneider&Oechsler International having recently announced a EUR 2 million investment in a cable factory.
Cluj
Finish IT company Nokia announced earlier this year plans to build a EUR 60 million factory at Jucu, in Cluj-Napoca county. The company, which will manufacture Nokia parts, is already under construction and should become functional in the first part of 2008.
The factory is expected to work with 3,500 staff when at full capacity, having so far plans to recruit 500 people by the end of this year.
Nokia Enterprise Solutions Romania, the research and development arm of the Finnish company, has its headquarters in Cluj-Napoca.
The Nokia investment in the region will also attract various mobile phone component producers to the area.
The additional investments triggered by the Nokia implantation in Cluj could reach EUR 240 million from the company's traditional partners. These companies will move to the industrial park at Cluj-Napoca's periphery.
Nokia is the second big international name which comes to Cluj area after American Emerson Electric in 2006. The American company is based in Cluj's Tetarom industrial park.
The industrial parks in Cluj have actually become attractive for foreign investors and last year Transylvania Advanced Equipments and Technologies produced in (Tetarom) announced plans to build a fourth such industrial park close to Cluj-Napoca. Cluj has also been home to several new malls and part of investment plans of several foreign developers having stepped into the country.
This year two malls had their opening in Cluj-Napoca. Polus Cluj, which includes a Carrefour store, among other retailers, required a EUR 300 million, including investments from the mall's tenants, according to data from TriGranit, the mall's developer. The mall was acquired last year by investment fund Immoeast with EUR 210 million.
Cluj-Napoca is well covered by retailers. Auchan has recently opened a supermarket in the city and plans to upgrade it to a hypermarket next year. Real is preparing to open a unit in the city, thus joining names like Kaufland, Cora, Billa, Praktiker, Metro and Baumax, among others.
Timisoara
Timisoara is seen by many as the second investment target in Romania after Bucharest. The city has been targeted by several retail developers for investments in the coming future- for example, Plaza Centers and is also home to various residential developments, under construction or in plans.
The city, close to the Hungarian border, will host a EUR 40 million industrial park developed by investment fund Immoeast and developer Eyemaxx.
Spanish investor Riofisa, in partnership with local businessman Ion Tiriac, is expected to build a EUR 150 million mall in the city.
Ursus Breweries, a subsidiary of SABMiller, is investing EUR 50 million in expanding its production capacities for the factory it owns in Timisoara. SCA, a producer of cardboard boxes, is planning a similar EUR 10 million move on its factory in the same city.
Sibiu
Sibiu, this year's European Cultural capital, has attracted various investments due to its European status. The city was targeted by retailers, real estate developers, and hotel developers. Real has invested EUR 13 million in a recently opened hypermarket. Kaufland has also opened an unit in the city, as part of the Promenada retail park. Sibiu is also targeted by Baumax for a store by the end of this year. Austrian investment fund CA Immo has recently announced plans to invest EUR 100 million in a mall in Sibiu. The fund is present in Bucharest and Timisoara with properties, Sibiu being the third city chosen for investments in Romania.
Sibiu has also been host to new manufacturers in Romania. Takata Petri and Marquadt factories in the city are only two examples, with the investments having been announced in 2006.
The city's western industrial area gathers names like SNR Roulments, part of Renault Group, Continental, Bramac, and RUD Kettenfabrik Rieger & Dietz, among others.
German Ifert Plastics Technologies' EUR 3 million investment in a production unit in Sibiu is one of the most recent investments announcements for the city.
Dutch General Logistics Systems established its headquarters for Romania in Sibiu mid this year and plans to invest EUR 5 million in its Romanian development.
Corina Saceanu