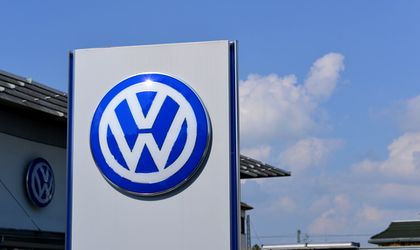 Volkswagen will start final talks on a new multibrand factory in Eastern Europe, where some of the German group's car models would be produced, according to an announcement by the company following approval by the Board of Supervisors of the project and its management. The value of the investment is being estimated at approximately EUR 1 billion, according to Reuters and Automotive News.
VW will begin "concrete negotiations" for the European unit with potential locations on the list, a German group statement said. According to press reports, Bulgaria, Serbia and Turkey have the best chance to win the investment, while Romania is left off the list.
On November 18, Volkswagen AG chief Herbert Diess said the carmaker was looking for a place for a new multibrand factory in Eastern Europe, which is expected to start production after 2022.
The new Eastern European unit, which would have 5,000 employees, would produce SUVs Skoda Karoq and Seat Ateca, which are currently being manufactured in Kvasiny (Czech Republic).
Also on Monday, Volkswagen announced that it will invest nearly EUR 1 billion (USD 1.1 billion) to produce electric vehicle batteries in the Land of Lower Saxony, Germany, and will seek to simplify the group's structure by dividing or selling units.
Preparations for the initial public offer (IPO) of its truck division, Traton, will also be resumed, after it had been postponed due to volatile market conditions.
In January, Volkswagen announced that it would produce batteries for electric vehicles and refueling stations in Germany, preparing for mass production of this type of automobile.
By 2023, the Volkswagen Group wants to invest over EUR 11 billion in electric and autonomous vehicles, digitization and mobility services.
The Volkswagen Group portfolio consists of 12 brands, including VW, Lamborghini, Skoda, Seat, Bentley, Audi and Bugatti, as well as MAN and Scania trucks.