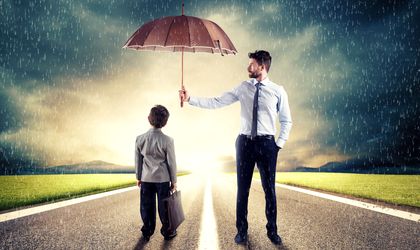 The Romanian venture capital scene did well in the second half of 2019, with 22 investment rounds amounting to EUR 25 million. It seems like a good evolution compared with the January – July 2019 period, which saw around 25 investment rounds with about EUR 15 million invested in total, according to Activize estimations.
By Claudiu Vrinceanu
After years of constant growth, 2019 set a new milestone in the development of the Romanian tech startup ecosystem. It is growing up and attracting investors' interest.
The funding of Romanian startups has become more sustainable and diversified. The pipeline of local and international ventures is no longer driven by a few small-sized companies in e-commerce and marketplaces, but is rather showing a balanced mix of innovative ideas in FinTech, Biometrics, Blockchain, Robotic Process Automation and HR-related solutions. Bucharest is the main hub in Romania, driven by its strong digital workforce and diversity. Top funding is driven by international investors with only a few local Romanian funds able to participate in Series A+ rounds. Besides the local funds investing in the ecosystem, we are seeing a growing number of international players scouting the Romanian tech market for investment opportunities. Due to the lack of locally-grown venture capital (VC) funds, most early-stage startups are looking to join external incubators and accelerator programs.
"Empowered by the success of UiPath, the first Romanian unicorn, the local tech startup ecosystem is experiencing a radical transformation. We've seen double-digit growth in indicators: the number of startups, new accelerators, capital raising rounds, total funding amount," said Florin Vasilică, Partner, Leader of Transaction Advisory Services at EY Romania.
2020 trends
This year, the seed investment area for tech startups is expected to follow trends such as: the creation of joint projects between venture capital funds and business angels, the effect of FintechOS and TypingDNA's success on foreign investors' appetite for Romanian tech startups, the launch of regional investment funds, and the emergence of new individual investors. There is potential for the number of business angel investors in Romania to grow, but the current legislative framework is not attractive enough for potential funders, so it should be reshaped in order to really stimulate this alternative type of financing for Romanian companies.
Romania has consistently been highlighted as one of Europe's emerging hubs for tech and innovation, a reputation the country has worked hard to attain. One of the reasons behind the rise is the presence of venture capital firms. The role of these investment vehicles is to provide capital, technical resources and business advice to increase companies' chances of success.
Investors that every founder should be pitching to right now
Venture capital firms are a group of investors, investment banks, and any other financial institutions that provide venture capital. Meanwhile, we have also seen the rise of individual investors who finance Romanian startup and are called angel investors. Still underserved by global funding players, the local tech startup ecosystem has developed with the involvement of EU-backed VC funds and the local community of investors and entrepreneurs. Read on to learn about seven venture and growth capital funds and angel investors worth being analysed and primed for major investments in 2020.
GapMinder
Undoubtedly, venture capital fund GapMinder, with a budget total of EUR 40 million, has become a major investor for Romanian tech startups. The investments GapMinder makes go up to EUR 200,000 for startups in the first development stage and to over EUR 1 million for IT companies that have already deployed products on the market.
GapMinder's most recent investments have been its entry into the shareholding of local startup Feexers, an online marketplace that connects clients with various providers of personal care and home maintenance services (electricians, plumbers, painters, beauticians, etc.), and its participation in the USD 7 million Series A financing round for TypingDNA, a Romanian cybersecurity startup established in 2016 in Oradea.
Early Game Ventures
Early Game Ventures is an early-stage venture capital firm in Romania investing in startups that create new industries in Europe's emerging markets. The fund takes a correspondingly substantial equity ownership position (5 to 15 percent) in its investments and joins as a member of the company's board of directors (Series A). At the Accelerator stage, the fund invests anywhere between EUR 50,000 and EUR 200,000 in exchange for 5 to 15 percent of common stock. At the Seed stage, the firm's sweet spot is EUR 500,000 but, if the opportunity is really promising, the fund may invest as much as EUR 4.5 million in a single company.
ROCA X
ROCA X is an investment fund that has CITR and Banca Transilvania among its shareholders and focuses on early-stage tech startups with tickets between EUR 50,000 and 500,000. After evaluating more than 150 startups in just a few months, ROCA X has already made five investments worth EUR 600,000.
LAUNCHub (Bulgaria)
At the regional level, LAUNCHub Ventures was one of the first investment funds to play a major role in catalysing the Bulgarian startup ecosystem. The venture capital fund has started to look for startups and investments outside Bulgaria, and Romanian startups and scaleups could be among its targets. The Bulgarian fund is also willing to co-invest with other European venture vehicles and is now raising a second fund aimed at filling another regional investment gap.
Sacha Dragic
Sacha Dragic, the founder of Superbet group, has created the D Moonshots investment fund, so we can expect him to continue to invest in tech startups and talented teams. He recently invested in Medicai, a tech startup that strives to change the way multidisciplinary medical teams cooperate with their patients through an online platform. The entrepreneur is also involved in Mozaik Investments, a privately-held investment company created by a group of private equity specialists and entrepreneurs.
Sergiu Negut
The former manager and now dean of the Maastricht School of Management, Sergiu Negut is one of the best known Romanian angel investors. He obtained a USD 14 million investment for FintechOS, one of the startups he founded. He also took part in another important transaction: the sale of 75 percent of FruFru shares to Unilever.
Andrei Pitis
Andrei Pitis is another relevant business angel who aims to help entrepreneurs succeed with a business idea by investing his own money. He set up a company through which he's aiming to contribute to increasing the number of entrepreneurs becoming millionaires through technology startups.
As a conclusion, empowered by the successes of UiPath, TypingDNA, FintechOS and EU-funded VCs, the Romanian ecosystem has been more active than in previous years, and the foundation built will set the stage for the next Series A and more seed rounds for 2020.