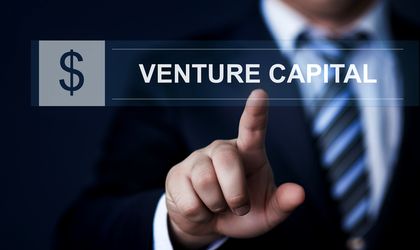 Almost USD 2.5 trillion worth of unspent cash, known as dry powder among private equity (PE) funds, is awaiting promising companies across the world. In Romania, the venture capital (VC) market was dynamic in the first half of the year, and players have suggested that this trend will continue through to the end of 2019.
In the first half of 2019, the most significant deal that impacted the Romanian market was the USD 568 million funding that UiPath, which has Romanian roots, got from international funds. This saw the valuation of the startup, which developed a robotic process automation (RPA) platform, reach USD 7 billion.
"This is the best market environment for private equity Romania has ever seen. Not only in terms of the number of transactions, but also in terms of transaction size and successful exits. Most notably, 2019 has seen the launch of several PE and VC funds fully focused on the Romanian market, a real first for Romania," Andrei Gemeneanu, managing partner of Morphosis Capital, told BR. The private equity fund grew its investment budget to EUR 50 million and targets small and medium-sized companies in various sectors, including technology and medical services.
"While Morphosis Capital does not invest in startups, we are pleased to see the creation of two venture capital funds with the EIF (European Investment Fund) as a cornerstone investor. This gives more capital options to startup entrepreneurs, especially in the tech area, and we are looking forward to some of these companies getting to the next level and becoming relevant for our own pipeline. Also, because in entrepreneurship role models are extremely important, Romanian tech startups can aspire to follow the path of UI Path, Romania's first tech unicorn," says Gemeneanu.
SOME 150 STARTUPS WITH SCALE-UP POTENTIAL IN ROMANIA
On the local market, the investments made by PE and VC funds ran into the millions of euros in the first half of 2019, while at global level the fundraising activity for PE dipped by 7 percent to USD 177.2 billion in the first semester of 2019 compared to the same period of last year.
In the first half of the year, 3TS Capital announced a new fund of around EUR 40 million for venture and growth capital investments. Elsewhere, GapMinder said that its investment fund for startups had reached EUR 36 million in value. The founders of DIY chain Dedeman launched their own PE fund called Equiliant Capital, while CITR Group initiated Roca X, a fund specialized in tech investments. 
"While PE is driven by a few sizeable deals, often with a long and complex execution, the venture capital market is still experiencing an exceptional dynamic. With a few active VC funds (including corporate VC) in the market and increasing interest from international funds, activity is maintaining a very high pace in terms of transactions and this will continue in the second half of the year as well as throughout next year," Inti Paolucci, partner at GapMinder VC, told BR.
There are some 150 startups in Romania with scale-up potential, according to an estimate by investment platform Angels Den Funding. These are young companies that have the potential to grow fast and expand regionally or even globally.
"With the major VC funds in Romania at the beginning of their investment phase, the increasing number of international VC funds looking at Romania, and corporate venture capital becoming more and more active, the funding market for startups has good days ahead. To be confirmed, the ecosystem needs to see some Romanian startups become successful internationally," says Paolucci.
Globally, some USD 2.44 trillion of dry powder is waiting to buy companies, real estate, infrastructure, natural resources and debt, according to estimates by data provider Preqin.
"I expect the second half of the year will follow the same pace as the first half. Deals can be financed, competition for assets is vivid, everyone has a lot of money," says Simona Maellare, global head of financial sponsors at UBS, according to the Financial Times.
Private equity as an asset class has grown significantly at global level with capital increasing fourfold in the last 12 years, according to Preqin.
Meanwhile, the global yearly returns of the PE industry have stood at 17 percent since 1999, outperforming public markets such as the S&P 500, the Russell 2000 Growth and the Russell 3000 Indexes on both a 10- and 15-year horizon, according to Pitchbook data.
BIGGEST FUNDS RAISED IN H1
Demand for growth funds increased in the first half of 2019, reaching USD 50.8 billion in funding raised, almost double the same period of last year. Some USD 6.5 billion has been raised via dedicated investment vehicles, according to Private Equity International.
Some of the biggest vehicles of this kind include Warburg Pincus, which raised USD 4.25 billion for its first China-South-East Asia fund,s and Boston-based Summit Partners, which got USD 4.9 billion. Among dedicated co-investment vehicles, the largest funds closed for the period belong to Hamilton Lane's USD 1.7 billion fund and LGT Capital Partner with USD 1.3 billion.
For conventional PE players, the greatest funds were raised by Advent International, Cinvent and TA associates with USD 17.5 billion, USD 10 billion and USD 8.5 billion, respectively.
On a regional basis, North America accounted for about 40 percent of the total capital raised, followed by multi-regional funds (33 percent), Europe (17 percent) and Asia-Pacific (10 percent).