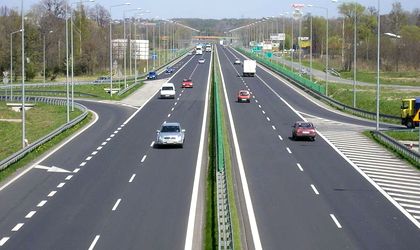 An order by the Transport Ministry and the National Public Acquisitions Agency (ANAP), which contains norms for speeding up procedures for assigning public acquisition contracts implemented by the National Infrastructure Management Company (CNAIR), was published on Thursday in the Official Gazette, according to profit.ro.
The Ministry says the time it took from starting public acquisition procedures to the designation of the winning offer was until now over a year, and that the new order aims to shorten this timeframe to 2-4 months, depending on the complexity of the documents involved.
According to the Ministry, the order stipulates that the period allocated for the development of assignation documents, as well as for the offer evaluation process, will be cut down.
"The measure aims to increase the EU funds absorption rate in the road infrastructure sector at the national level and to accelerate administrative procedure inside the CNAIR," the Ministry states.