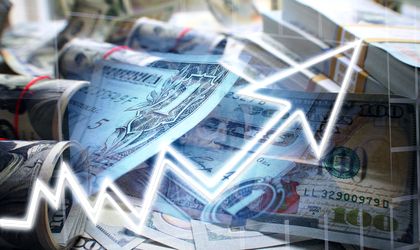 The role of investment promotion agencies is becoming more important right now, and Romania could learn a lot from other countries' governmental bodies focused on attracting Foreign Direct Investments (FDI).
By Claudiu Vrinceanu
Invest Romania, the governmental body responsible for promoting foreign direct investment in the country, only came in 9th in a new top 10 ranking by Emerging Europe regarding investment promotion agencies (IPAs) across the emerging Europe region.
With a score of 92.11 out of a possible 100, Enterprise Estonia, the Estonian government's FDI agency, came out on top in the major new report on IPAs. Invest Lithuania was ranked second, followed by CzechInvest.
Enterprise Estonia
Enterprise Estonia's foreign investment centre rapidly reacted after the lockdown by creating platforms to host virtual business visits and hold webinars. As part of the Hack the Crisis hackathon that took place during the state of emergency, a team largely consisting of Enterprise Estonia's foreign investment centre employees created Suve, an AI-driven chatbot helping Estonia's citizens and foreign direct investors find official information about the coronavirus situation and the state's support measures, keeping emergency phone lines free for those most in need.
Developing digital tools and channels could also be a solution for Invest Romania, which can build a tool for digitized value propositions and an electronic investment advisor. Such online platforms could do the work of several people when it comes to distributing information and making value propositions to potential foreign investors in Romania.
Invest Lithuania
The Parliament of the Republic of Lithuania has adopted a package of investment and corporate tax laws, providing a new instrument aimed at attracting large investments of local and foreign capital. The set of laws, also known as the "green corridor for investment," provided for much faster and simpler establishment procedures for investors as well as incentives for municipalities hosting investors. Why is this relevant for Romanian officials? This good practice is a regional development-oriented initiative aimed at promoting investment across Lithuania.
CzechInvest
Motor vehicle production in the Czech Republic is down by 33 percent due to the coronavirus crisis, but a new platform from CzechInvest hopes to aid its recovery.
The Czech Republic has created a new platform to promote innovation in mobility and transportation – The Mobility Innovation Hub – which is now seeking partners in both the business and academic fields to help launch creative new ideas that will help jump-start the Czech economy in the automotive and other sectors in the years following the coronavirus crisis, and respond to some of the far-reaching impacts of the global pandemic.
As FDI to Romania at the start of 2020 was 70 percent lower than in the same period in 2019, the country's Investment Promotion agency (Invest Romania) and local authorities should proactively work with foreign investors who have plans for investments and speed up procedures instead of waiting for the pandemic to end before doing so. Now is the right time for Romania to further step up its efforts and learn from other similar governmental bodies to attract investment from specific areas like the US and Western Europe.