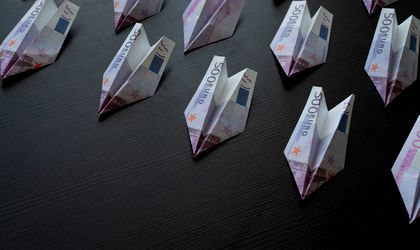 Like most countries in the region, Romania has a strong demand for foreign direct investment (FDI) to support its post-COVID-19 economic recovery. We take a look at the latest trends regarding foreign direct investment in our region and how they could influence Romania.
By Claudiu Vrinceanu
1.FDI will continue to suffer
Globally, FDI flows are likely to have decreased by 30-40 percent in 2020 due to the COVID-19 pandemic, based on early data published by UNCTAD, and a rebound is not expected to take place until 2022.
Foreign direct investment inflows to Romania and other countries in Central, Eastern and Southeast Europe (CEE) dropped by 58 percent in 2020, as the coronavirus pandemic and lockdown curbed economic activity, according to a report from the Vienna Institute for International Economic Studies (wiiw). In this context, FDI inflows should return to pre-COVID levels in about two years, and the CEE region could benefit from near-shoring of production by major western multinationals. Economists say that if the COVID-19 situation stabilises in the coming months because of the vaccine, there could be grounds for optimism in the second half of 2021.
2. Rising economic nationalism will influence FDI
2021 will see both short- and longer-term economic and political processes which will shape FDI in both Romania and the CEE region. The post-COVID-19 recovery may see FDI return to nearly pre-pandemic levels along the business cycle in about two years. "More immediately, politically motivated disintegration and regionalisation of the global economy may result in the decline of FDI and in re- shoring. CESEE – and especially EU-CEE and the western Balkans – deeply integrated as it is in European value chains, may restructure together with the investing economies, and maintain its position", according to wiiw specialists.
Therefore, the takeover of domestic-oriented sectors by national capital and economic nationalism may reduce exposure to foreign investors.
3. Recovery will be slow in manufacturing FDI
Recovery will look different from one sector to another, and manufacturing FDI – with the automotive sector being the most important for Romania – is predicted to experience a much slower recovery than others. Manufacturing was more affected by the recession than other sectors, but investments continued in the automotive industry. Automotive accounts for 23 percent of Romania's manufacturing activity, a higher share than in the rest of the EU-CEE.
For example, Investment Monitor's Manufacturing Vulnerability Index explores which countries are most vulnerable to a weakened manufacturing industry. The index takes into account employment, value added by manufacturing, number of exports, population, and forecast output growth. Using these metrics, the index examined the top 100 global foreign direct investment (FDI) locations and found that Romania is the 28th most vulnerable country, with a 71.35 index score.
The takeaway for Romania: the government and its Invest Romania agency in particular should be aware that the fundamentals of attracting new foreign investors remain unchanged. Companies want talent availability, stability, and consistency. Foreign investors are looking for the pro-business policies that have been absent in Romania for too long.