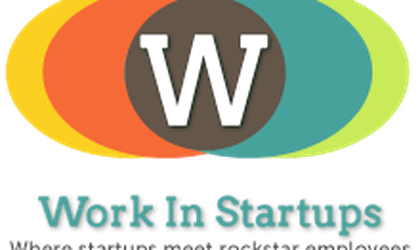 Job meta-search engine Adzuna announced the acquisition of the U.K. tech startup job board Work In Startups founded by two Romanian IT specialists- Diana Ilinca and Alex Borbely, according to Tech Crunch.  
The information was also confirmed by Diana Ilinca on Social Media."It's been a great ride! Thanks everyone for supporting us and Work In Startups!", she wrote on Facebook.
Terms of deal aren't being disclosed. However, it will see Adzuna take over operation of the Work In Startups website but continue to run it as an independent brand and community. Notably, the site will remain free to post jobs.
Launched in 2011 by Diana Ilinca and Alex Borbely, Work In Startups set out to create a way for startups to more easily find tech and creative talent, without having to go through recruiters or use more generic job sites. It is said to have become an important tool in U.K. startup hiring over the past few years.
"As we continue to grow and learn more and more about the market, we've realised that 'generalist' search is not always the best solution for all jobseekers/employers, and sometimes a focussed, niche site can offer a more tailored experience and build a stronger community," Adzuna co-founder Andrew Hunter told Tech Crunch.