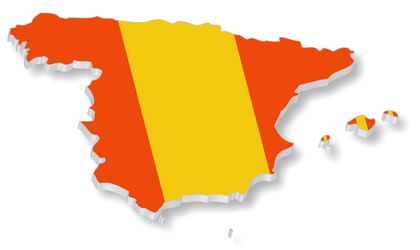 Real estate and construction haven't had their best year in Romania and Spanish firms working in these areas have felt the strain of the economic downturn more keenly than anyone else. But while some have delayed projects, others have turned their attention to new industries like renewable energy and are even planning future investments.
Simona Bazavan
Spanish investments in Romania dropped by almost 85 percent in the first nine months of 2009 against the same period last year, amounting only to EUR 12.6 million compared to EUR 82 million in 2008, Eduardo Prieto Kessler, economic and commercial counselor with the Embassy of Spain in Romania, told Business Review. This significant drop was caused by the fact that as many as half of the 3,718 companies active in Romania operate in real estate and construction which were the worst affected by the economic crisis.
"Foreign direct investments in Romania decreased last year, mostly because some multinational companies postponed their investments plans due to the global economic crisis, but foreign investors' interest in Romania has not diminished. The reasons why Romania is still an attractive economy are various: from competitive taxation of profits and income, to the still low cost of the labor force and the size of the consumer market. Sectors like infrastructure, energy and agriculture are still benefiting from European funds and therefore foreign investors' interest continues to be high," Mihai Mares, managing partner of Garrigues Romania, told Business Review.
In the last few years there has been a real interest from local and foreign companies in investing in renewable energy, especially wind energy production. Iberdrola Renovables, the renewable energy division of the Spanish electric company Iberdrola, has recently announced that it has been granted a license by Transelectrica, the Romanian grid operator, to connect a total of 1,500 megawatts (MW) of wind power to the national electricity grid.
This planned output will generate enough energy in Romania to supply nearly one million households, while also curbing yearly CO2 emissions by 2.6 million tons. The company intends to build 50 wind farms in the region of Dobrogea, in south-eastern Romania, between 2011 and 2017, in what is said to be the world's largest onshore wind-energy project.
The Spanish investor is implementing all its projects in Romania in partnership with the company Eolica Dobrogea (owned by the Swiss engineering group NEK and the Romanian companies C-Tech and Rokura). Eolica Dobrogea has been tasked with developing the projects (planning and obtaining the construction permits) while Iberdrola is responsible for building and operating the wind farms.
The company intends to begin construction this year of its first wind facility in Romania, the 80-MW Mihai Viteazu farm. This particular project does not fall within the new power concession granted by the Romanian government, but will also be located in the region of Dobrogea. The farm is expected to be brought into service in January 2011.
Iberdrola opened its first office in Bucharest this year, as part of its plan to strengthen its presence in Eastern Europe. The company already has operating wind farms in Poland (161 MW) and Hungary (50 MW), and is working on projects in Estonia and Bulgaria.
A strong presence on the Romanian market, Inditex Group, one of the world's largest fashion retailers, came to the country in 2004 with two of its eight brands, Zara and Pull & Bear. The first two stores were opened in Plaza Romania commercial center in Bucharest through Azali Trading. In 2006 the company dropped the franchise and decided to operate directly on the local market. Over the next three years Inditex implemented an aggressive development strategy, bringing seven of its eight brands and extending to other locations in addition to Bucharest. Last year the company has put approximately EUR 10 million in opening its first high street retail store in Romania, located on the ground floor of Unirea Shopping Center.
The Inditex Group currently has 37 stores in Bucharest, Cluj-Napoca, Constanta, Iasi and Timisoara with nine Zara stores, seven Pull & Bear, six each of Bershka and Stradivarius, four Oysho, two Massimo Dutti and three Zara Home stores.
The company operates 4,607 shops in 74 countries with 68 percent of its sales being generated outside of Spain. Last year the group registered a EUR 1,314 million net profit, 5 percent higher than in 2008. Inditex hasn't made public its financial results for the Romanian market.
In the banking system the only Spanish institution present on the Romanian market has been the la Caixa Group. The Spanish savings bank opened its first and only subsidiary in Romania in the autumn of 2007 soon after opening a subsidiary in Warsaw, Poland, in July.
The branch mainly serves Spanish companies active on the Romanian market, keeping since its entry a rather low profile on the domestic banking market. Although it has not opened any new offices the group has chosen to gain more exposure in the region by investing last year in Austrian Erste, in which it now holds a 10.1 percent stake.
The la Caixa Group obtained recurring net profits of EUR 1,710 million in 2009, 16.7 percent less than in 2008. Attributed income reached EUR 1,510 million, a fall of 16.2 percent against a background of economic recession, reads the company's 2009 annual report. According to same source, la Caixa plans to speed up the expansion of operations carried out through its Warsaw and Bucharest subsidiaries.
Spanish law firm Garrigues entered the Romanian market in 2008 by absorption of the local firm Mares & Asociatii. Mihai Mares, managing partner of Garrigues Romania, told Business Review that the local law services market is getting more mature every year as well as very competitive.
"We are operating in a highly professional environment, with some very good local law firms, capable of assisting clients in the same manner as an international player," he added.
"Garrigues' aim for this year is to consolidate and grow a team of lawyers, who are able to handle the most sophisticated deals in the market, mostly in our key sector industries – energy, infrastructure and real estate. Our aim is to hire at this stage lawyers with high-caliber professional experience, recognized as such by the market, who are capable of developing a successful business case. Business orientation, team spirit and client relationship management skills are very important, besides technical skills," Mares said.
Spanish investors in real estate roll with the blows
Spanish investors in real estate and construction were affected the most by the economic downturn as the market plummeted during the last two years. Many projects were put on standby, such as Civis Center Timisoara and Civis Center Brasov, two commercial centers amounting to EUR 260 million, which were supposed to be delivered this year by Tiriac Imobiliare in partnership with Riofisa, a Spanish real estate developer.
Sedesa Constructions and Services, the Romanian subsidiary of the Spanish group Sedesa, signed a EUR 26.9 million contract in 2006 with local authorities for the rehabilitation of Bucharest's old center. After the project had been held up several times during this period it was finally canceled in October last year by the Bucharest City Hall due to delays in carrying out the works.
Last May the company finished the rehabilitation works of the DJ546 road (36 km), in the south of Romania. The project had a budget of EUR 5.98 million and was co-financed by the European Union, through the PHARE program, the Romanian government and Teleorman County.
Another Spanish investor, Hercesa, began its activity in Romania in 2004, with the acquisition of an old building on Regina Elisabeta Boulevard in Bucharest which used to house Cismigiu hotel, the Gambrinus brewery and Cinema Boulevard The revamping process started last year and the future project will include an aparthotel as well as office and retail space. Hercesa has been working on several residential projects in Bucharest. Vivenda Residencias has been built on the premises of the former Titan bakery. The project list also includes residential units under the Estellas Residencias and Ghencea brands. The developer is also planning its first hotel development, the 12-storey Mircea Voda hotel.