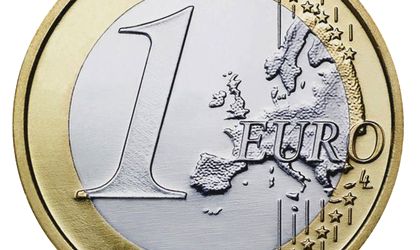 Romania announced a new target to adopt euro in 2024, after several missed attempts, but during the last year moved away from meeting the convergence criteria due mainly to recent fiscal measures. Experts suggest the country needs a roadmap to become more like the core Europeans before joining the Euro Club.
In order to become a member of Eurozone, each member states must meet five convergence criteria: price stability, sound and sustainable public finances, exchange rate stability and convergence in long-term interest rates.
In numbers, the five convergence criteria mean: inflation rate not more than 1.5 percentage points (pp) above the rate of the three best performing member states, public deficit not more than 3 percent of GDP, public debt not more than 60 percent of GDP, long-term interest rate not more than 2 pp above the rate of the three best performing member states and participation in ERM II for at least two years without severe tensions (exchange-rate deviation not more than 15 percent from a central rate).
The member states also need to obtain compatibility of national legislation with the 'acquis' (existing EU legislation) as regards the national central bank, notably its independence and that of the members of its decision-making bodies.
Moving target
Romania, which already missed two targets for adopting Euro in the past, was close to fulfill all nominal convergence criteria during the last couple of years, but had recently moved away from the goal.
"Romania's adoption of the Euro can formally happen if the criteria on price stability, fiscal sustainability, exchange rate stability and its sustainability (reflected by the low spread of long-term interest rates) are fulfilled, but it matters a great deal how we get there. Only a year ago, Romania fulfilled all those criteria but one, but since then we have drifted away in terms of price stability and we running a thin line before breaching the fiscal criterion as well," BCR chief-economist Horia Braun told Business Review.
The last report of the European Commission on the subject, released in November 2017, indicated that Romania was close to fulfill all criteria, mission only the long-term interest rates criterion.
But during the last months, inflation rose and interest rates inched up, so two out of five criteria are now missed.
Ruining efforts
In fact, Romania is EU's member state which pays the highest interest rates for its debt (3.96 percent per year in 2017) and recent Eurostat data showed Romania posted the highest annual inflation rate among the European Union member states in February, of 3.8 percent measured by Harmonised Indices of Consumer Prices (HICP).
And the public deficit is maintained with increasing efforts at 3 percent of GDP, exactly on the edge of the convergence criterion, due to goverment policy to increase wages and pension expenditure.
During the last few years, the government adopted a strategy of wage-led growth, stimulating household consumption and GDP growth rates, but this model has generated larger fiscal and current account deficits.
Inflation rose mainly as a side effect of higher consumer spending, economists say, so the fiscal policy is actualy ruining the efforts to meet the convergence criteria.
Experts point out that not only nominal convergence criteria matter, and Romania has to meet some real convergence in order to join the Eurozone and need a real debate about what Euro adoption means.
"Euro accession is not only about ticking some boxes. It is about monetary and banking policy dependence versus policy independence, about transaction costs related to the exchange rates, about how rigid the Romanian economy is compared to the European economy, about how integrated we really are with the Eurozone," Braun said.
Roadmap to become (more) European
Economists warn there are benefits and costs to adopting euro which should be debated not because Romania should decide whether or not to adopt it – being part of the EU implies Romania will eventually have to adopt the single currency -, but because the country should know how to prepare for it.
"It essentially boils down to making a roadmap to becoming more like the (core) Europeans. That means becoming more productive, more honest, more law abiding and more true to our own word. The measure of an honest step in that direction would be to start respecting our fiscal compact obligations with respect to the medium term budget objective," Horia Braun explained.
At present, there are nine EU member states that do not participate in the euro area – Bulgaria, Croatia, the Czech Republic, Denmark, Hungary, Poland, Romania, Sweden and the United Kingdom.
Denmark and the United Kingdom have negotiated opt-out arrangements and will therefore not be the subject of a convergence assessment until they request it.
After joining EU in 2007, Romania announced two official targets for adopting euro: 2014 and 2019, both missed.