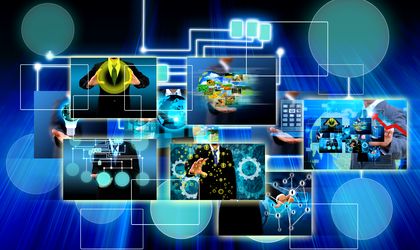 Foreign direct investment (FDI) into Romania has seen a sharp decline due to the COVID-19 crisis, with the country narrowly avoiding recession. Still, we could look at the full side of the glass in the current conditions and celebrate the foreign investments that did come to Romania during the pandemic. We've selected six types of foreign investments which were announced or closed during the first six months of the pandemic – between March and August 2020.
By Claudiu Vrinceanu
New Facility investment
Swedish plastics manufacturer Rosti Group, which already has a factory in Ploiesti, expanded its operations on the Romanian market with a new production unit. The new unit is located just a few kilometers away from the existing factory in Ploiesti West Park, which the Swedes bought from Nimbus Investments in 2015. The factory will have an initial area of about 11,000 square meters, more than double compared to the existing unit, and will produce injection-molded plastics for the automotive industry as well as custom materials. The new unit is located in Paulesti, near Ploiesti.
Greenfield investment
A new investment of EUR 50 million, near Ploiesti, got a lot of attention despite the pandemic, especially since it will create around 700 new jobs.
Specifically, the largest household appliance company in China, Haier, is preparing a huge investment in Prahova, at Aricestii Rahtivani. Production of Rosières ovens, an emblematic brand of French know-how and gastronomy, will be moved to Romania following the investment.
IT investment
Microsoft announced this summer that it had bought Movial, a Romanian software engineering and design services company focused in mobile and embedded devices. Through this investment, the Movial office in Iasi will become Microsoft's fourth techno-logy development centre in the region.
R&D investment
Continental Romania has completed works to expand its research and development centre in northeastern Iasi, in which it has invested EUR 27 million.
The new construction has 8 levels, a capacity of up to 1,700 places, and comprises a complete testing and validation area for products developed within the company, as well as relaxation spaces, conference halls, and dining halls.
Regional hub investment
German water pump system producer Wilo has invested EUR 6.9 million in building a regional headquarters in Otopeni, near Bucharest.
The company will use this office to ma-nage its operations across ten countries in the region.
Scaling up investment
German group Bosch inaugurated the new headquarters of the Bosch Engineering Centre in Cluj-Napoca, scaling up its operations in Romania. The investment in the new centre was around EUR 30 million.
The new building has a total built area of 17,500 sqm, with over 10,000 sqm of modern and customised office space, and hosts 500 employees.