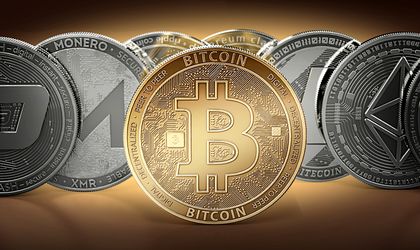 Cryptocurrencies continue to increase in value as the years go by. Its importance has increased by tens of thousands per unit in less than five years, and it is popular as the NBA expert picks. As a result, crypto has become the most popular form of transaction, beating traditional forms like banking. 
Additionally, the regular security upgrades of these investments have also contributed to crypto becoming the go-to mode of transaction for most investors. 
Here are the seven things you need to look out for if you want to invest in crypto.
Does The Crypto Market Close? Timing Is Everything
Cryptocurrency like Bitcoin is highly volatile- It could rise or fall in price without much warning. Usually, crypto experts buy when there is a dip- when the prices fall and dump tokens when prices rise. 
Therefore, if you invest in crypto, you need a clear knowledge of when to buy and sell your coins. In return, you can maximize profits and avoid losses.
Luckily, crypto markets are open every time. Using centralized or decentralized channels, you can buy or sell anytime you wish.
Go For A Balanced Portfolio
Due to the volatility and high risk of fiat currencies, it is wise to put your coins on different platforms. The various portfolios will cushion you from losses as crypto coins fluctuate in price quickly.
Additionally, due to minimal regulations in crypto, there is no legal backup of insurance covers. As a result, you are the one to recover in case of losses, which can be discouraging.
Therefore, as a first-time investor, you should avoid investing in one particular coin. Instead, spread your wings to various projects across diverse platforms, e.g., DeFi and gaming.
Recently there has been a rapid increase in complaints of people who have lost huge sums of money due to exit scams and Ponzi schemes.
Especially on social media, you will find exaggerated claims of huge returns from uncertain crypto assets. Others make unrealistic claims of how they expect bitcoin to rise, all this to lure more people.
Unfortunately, scammers in the crypto world will continue making moves. Therefore, you need to look for such scammers by looking for simple guides to avoid crypto scams.
The same way you research before venturing into other investments is the same way you must research before investing in crypto. It is not an exception.
As you consider venturing into crypto, look for factors like its originality and value. Knowing these key things will give you a rough idea of the returns expected from the investment. 
Similarly, research on risk factors involved with the specific coins you have chosen will help you to avoid making mistakes. The examination will keep you from falling into ditches that most people find themselves in. 
Among other ways, you can look for community forums that discuss cryptocurrencies or follow professionals with podcasts. 
As you research the coins to invest in, you must also find the best wallets to store your coins; wallets work by storing private keys that open cryptocurrencies in a blockchain. Therefore, your wallet must have tight security to keep your cash secure.
Over the years, the crypto exchange has become the most convenient wallet mode for beginners. Even so, DeFi, whom most people had trusted for a very long time, encountered hacks losing over 25 million USDC.
Therefore, you must carefully choose the wallet that will safeguard your assets easily.
Taxation and Regulatory Concerns
Another major highlight when investing in crypto is carefully checking the regulations governing crypto in your country. For most countries, especially the USA, regulatory concerns are taken seriously for specific reasons.
Therefore before investing, you need clear guidelines on the taxation and regulation policies to avoid falling on the wrong side of the law.
Don't Invest More Than You Can Lose
As mentioned above, cryptocurrencies are risky. The majority of the tokens will often go to zero. With that in mind, you must invest what you are willing to lose.
There is usually no guarantee that any token will hold for the long term. Even if the coins do, it takes a long time to regain the value they have lost- bitcoin took a very long time to be valued at $50,000.
Therefore, the amount you should put into crypto should be what remains after sorting your bills and putting some money away for emergencies. Take measured approaches 
It would be best if you did not let fear of missing out control you but rather focus on the long term- cryptocurrencies are still in their infancy with more growth to come. 
Conclusion 
Cryptocurrency and blockchain are still in their growth stage. There is far, much greater development to come. Therefore, you should lose the fear of missing out and focus on the long term.
With this in mind, adhere to the above pointers before investing and make informed decisions to protect yourself from losses.