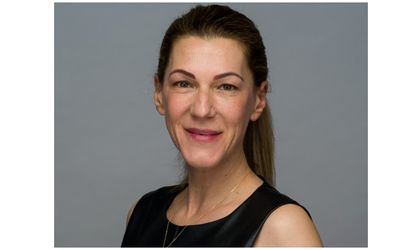 Romanian investment platform SeedBlink acquired Dutch platform Symbid in 2022 as part of its aggressive expansion strategy. Since then, the company has mobilised some EUR 115 million for 70 tech startups, of which more than two thirds were from Romania. Carmen Sebe, the CEO of SeedBlink, spoke to Business Review about the platform's ongoing expansion in the Benelux region and its new products that are designed to increase market liquidity and help more SMEs tap the investment pool.
By Ovidiu Posirca
What has been the total number of investments attracted by startups through SeedBlink since the launch of the platform?
Launched in early 2020, our co-investment platform has facilitated the funding of a total of nearly 70 European technology companies, 50 of which are from Romania, mobilising a total amount of EUR 115 million. In August 2022, SeedBlink acquired Symbid, which in its first 10 years of operations (up to the end of 2021) had facilitated investments totalling EUR 35 million for more than 180 startups. Obviously, this would not have been possible without our community of investors: 68,000 users from 75 countries. We are in a growth stage after having obtained authorisation as an equity crowdfunding service provider under the ECSPR (European Crowdfunding Services Providers Regulation).
What is SeedBlink's strategy for development this year?
We think technology can assist us in reducing the effects of inflation by accelerating the growth of some businesses. I envision 2023 as being a continuation of the second half of 2022, which was a time of both caution and opportunity. Using the advantages of the European passport, we'll continue to grow across Europe on the markets that are already available (Bulgaria – Balkans, Greece – Mediterranean coast, the Netherlands – Benelux). In order to provide index fund investment options and be in a better position to negotiate participation in more mature rounds, we are also pushing ahead with defining a fund in partnership with other companies.
We are preparing to introduce two significant projects before the end of the first quarter, namely a new operational model and secondary market for liquidity. A new product line that will benefit small and medium-sized businesses, their stockholders, investors, lawyers, consultants, and employees who are covered by stock option plans will also be announced in the middle of the year.
Which verticals are the most popular among investors registered on SeedBlink?
The most funded verticals so far have been enterprise SaaS, medtech, fintech, security, and artificial intelligence. Trending industries include AI/ML, greentech/sustainability tech, drones, security. We want to bring more such sustainable opportunities to SeedBlink and we are constantly diversifying the portfolio with new verticals and geographies. Recent examples have been in mobility (Swisspod) and greentech (Pandas).
What are the strongest markets for SeedBlink in terms of funding volumes?
The markets where we have had a longer presence undoubtedly provide the highest volumes, so this is strongly related to our country offices. In Romania, we have mobilised EUR 48.5 million, with EUR 15 million
coming from our investor network. The SeedBlink investor community has provided funding to 50 Romanian startups. We have also mobilised EUR 2.69 million in Bulgaria and EUR 16.8 million in Greece. The Benelux region is where we are focusing a lot of our efforts right now, and good progress is being made.
What is the average investment ticket for startups on SeedBlink?
The average investment ticket in 2022 was EUR 5,500.
What are some of the trends shaping startup investments across CEE markets?
I would like to highlight a few points from our recently published research piece on the state of European tech, which we co-authored with Horvath Consulting.
For European VC funding, CEE is one of the regions with the greatest growth rates. Pre-Seed round funding has declined over time, whereas Seed and Series A funding has steadily increased. The volume of finance remains the same, at the EUR 6.9 billion predicted for 2022, even as there were fewer financing rounds raised at the regional level (606 at the end of October 2022 compared to 816 in 2021).
The most successful industries in terms of the investment volume raised in 2022 were mobility and fintech. One of the few sectors that saw an annual increase in both financing volume and number of rounds was food technology.
How would you describe SeedBlink's core investor persona?
For us, these recent years have been thrilling, and having an impact on the ecosystem validates our effort. As always, the people are the ones making a difference. Our investors fit the bill of being educated, inquisitive, ambitious, and constantly eager to learn more about investment strategies and the tech sectors we highlight through our opportunities. In terms of numbers, 70 percent of the community's active investors are retail investors, while 30 percent are advanced investors like family offices, business angels, companies or high net worth individuals.
What is your outlook for startup valuations this year on the local market?
Data demonstrate that opportunities are in higher numbers during recessions and other periods of decline. If you can manage to access a solid opportunity during a time when valuations are decreasing for you as an investor, the return will be far higher than what you could have earned during a time of stability or growth. While valuations tend to be lower in 2023 than they were in the second half of the previous year, investor interest will stay about the same. What we are seeing is a more cautious approach to investments, which brings more scrutiny on the startups' cashflow management and ability to execute their plans.
What are the strengths of Romania's startup ecosystem compared to other CEE-based markets?
The Romanian startup ecosystem is an example of a bottom-up approach. The first wave of Romanian tech entrepreneurs forged their own path and pushed for systemic progress. This emerging scene shows clear signs of skilled talent, hard work, collaboration, and great use of resources—just some of the reasons why we get excited when reading the news.
The success of companies such as UiPath, FintechOS, Soleadify, eMag, Bitdefender, Avangate, Tokinomo, Druid or Flowx AI, just to name a few, has generated a waterfall effect on the local community, empowering more entrepreneurs to take the leap and highlighting the validation necessary in the eyes of international investors. The country's particular strength lies in enterprise software, process automation, developer and collaboration tools, software development, and cybersecurity all creating value and attracting VC funding. The amount being invested in Romanian tech startups is significantly increasing year over year. Series B and Series C are taking the highest share of the funding, showing that local startups are growing and that the ecosystem is maturing.