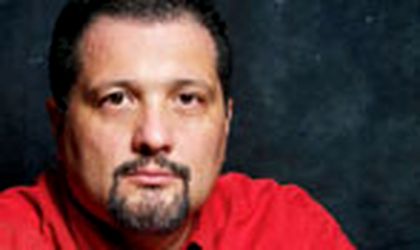 "There is no amount a bank would now refuse to give me for an investment. But there is also no investment I would want to make like I might have wanted last year," says Octavian Radu, owner of local holding RTC. However, he is about to announce three new investments, totaling EUR 10 million. Without saying what the actual investments are, he mentions a chain takeover, among other moves. "One will be an investment in a new market, the second, which we will announce in March, in something which will change RTC's future, and the third on a market where we are already active," says Radu. He says he would have made these investments anyway, but that the crisis has also brought lower prices.
The lack of liquidity is not the real problem on the market, the lack of confidence is, he believes. "We can exit the crisis the same way we entered it – through optimism. We need to believe we have reached rock bottom and that the market will go back up," says Radu. "When the buyer thinks the price can go no lower, deals will get sealed."
Lower sales of stationery and books has prompted RTC, which owns the Diverta store chain, to evaluate the performances of its stores and consider closing some of them, although a decision is yet to be made. "I would close down five of them right away, if it weren't for the contracts with landlords," says Radu. "There are at least two shopping malls where I would still post losses, even if I wasn't paying any rent at all," he goes on. Out of a 70-store Diverta network, Radu says ten stores are not performing well, out of which five post the weakest results. "Our decision to shut down stores is taken based on the stores' overall contribution to the total," explains Radu. On the fashion segment, which includes the Debenhams, Olsen and Mandarina Duck brands, among others, only two or three stores are performing below the others.
"I have closed 70 stores in the last five years. I am not closing stores just because we are in crisis. Of course, now I have more stores on my list than I would have had if it weren't for the crisis. Actually, if it were not for the crisis, I wouldn't have had any store making a loss. Even the store on Magheru Boulevard would have been making a profit," explains Radu. But his stores are not conceptually bad, because there can be such stores as well, he goes on. "The number of stores is too high, nowadays, on every segment. You can either hope it will be better next year and continue with the stores you have, or you close down some of them," he says.
As for expansion, Radu rules it out for this year. "I don't want to open new stores, because there is no demand. But an investment which leads to an increase of efficiency, like the EUR 3 million investment we've made in the stationery warehouse, was needed," he says. "I am for efficiency and I still haven't managed to do it well enough, because I had other priorities. When the market is booming, you go with the boom. But now, when we are no longer occupied with the expansion, we can focus on increasing efficiency."
The RTC owner, who used to look at his financial results every three to six months, now looks at the numbers each week. Growing revenue is out of question this year. "We can only talk about increases on the chocolate and cinema market," said Radu. "I have several scenarios, anything is possible. […] We don't know what changes we'll face this year, whether at the end of it I will still be a Diverta owner or a director at the Diverta state company," he added. Meanwhile, in the second half of last year, he saw stationery sales falling by 40 percent compared to the same period of 2007, while Diverta's sales dropped by 20 percent.
Whether a firm cuts costs or not depends on how long it thinks the crisis will last. "There was a fall from September to December, but since December the evolution has been fluctuating, and we are no longer in free-fall," says Radu.
RTC has abandoned all the projects which don't bring money on the long term, according to its owner. Projects like RTC's free Diverta magazine and dol.ro will be set aside. The group's real estate projects planned for Bucharest are now on standby, but the ongoing one in Sibiu will be completed by year-end.
"I have the construction permits and even the money for the Bucharest project, but we're waiting," says Radu. The Therasanium project in Sibiu, a EUR 7 million investment, will feature 120 apartments. In September last year, Radu said he had plans to deliver one real estate project each year, and was planning EUR 50 million of property investments. In Bucharest, the businessman was planning to build a housing project and an office building.
RTC has several divisions, including Proffice, which sells stationery, book shop chain Diverta, Cup&Cino coffee shops, the Rafar division which has activities on the fashion retail segment, and TC Logistics.
By Corina Saceanu