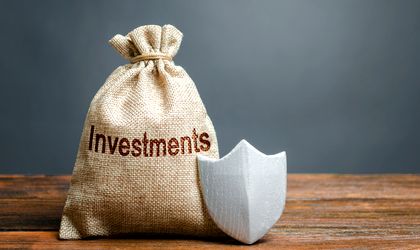 Foreign direct investments (FDI) have had a consistent contribution to the modernisation of the Romanian economy over the last 21 years, but they are no longer on the radar of decision makers or large private organisations in Romania today. We hear a lot of talk about entrepreneurship, which is healthy for the economy, but Romanian companies cannot accelerate their growth without any new names appearing on the foreign investors' map.
By Claudiu Vrinceanu
In the context of falling FDI in Romania, not only is the public sector reluctant to build a strong and proactive institution aimed at attracting investments through marketing actions, incentives, and training specialists in the state apparatus, but neither are large private organisations rushing to create platforms and promotional projects that could create new strategic investment opportunities in our country.
Three economic and governmental priorities stand out and should be prioritised in the coming year.
Creating Invest Romania, a truly consolidated governmental institution
Two important indicators we must constantly look at are the volume of foreign direct investment and the value of the subscribed share capital in new companies with foreign participation, which reflects the attractiveness of the Romanian business environment and foreign investors' perception. To grow these economic indicators, each government has a strong investment promotion agency or structure. Let's take just the example of Enterprise Estonia, Invest Lithuania, and CzechInvest, the top award-winning institutions specialising in foreign investments in Europe. Solid organisations with tens or hundreds of employees and solid protocol and promotion budgets. For comparison, the public institutions currently tasked with promoting Romanian exports and attracting foreign investments are three undersized Directorates: the General Directorate of Foreign Trade, the Directorate of Tools and Programmes for Export Promotion and the Directorate of Foreign Investments, all within the Economy, Energy and Business Environment Ministry. The fact that these two important areas – exports and foreign investments – are just parts of small public departments means that the institutions that should promote the internationalisation of Romanian companies and attract foreign investors suffer from a lack of visibility, suggesting that Romania is not very interested in FDI, and providing limited resources to promote Romanian exports.
More creative incentives
Romania currently has two state aid schemes that contribute to the attraction of FDI. The first is the scheme for new (greenfield) investments which has the role of attracting new investments with a major economic impact of at least EUR 1 million, while the second scheme is designed to support investments that lead to the creation of new jobs.
Internationally, specialists are discussing how states and communities could rethink investment incentives and seek more cost-effective solutions. Infrastructure subsidies and workforce training are just two examples. The former are usually implemented to increase the accessibility and attractiveness of a target location for investors. This may include the construction of roads, railways or ports that are designed to meet the investor's needs. As for the latter, if a foreign investment brings a new type of operation to the host country, there could be potential problems with the supply of skilled labour.
Online platforms
Whether we are talking about the public or the private environment, Romania today does not have interactive online platforms, with real-time information about target destinations for foreign investors. An English-language marketplace where all local authorities would publish investment opportunities on a monthly basis would increase the chance for international specialists to generate a "pipeline" of new investments for Romania in the coming years.