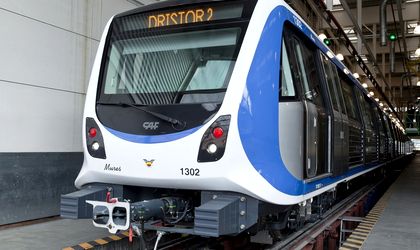 A special committee of Metrorex, the operator of the subway network in Bucharest, approved a prefeasibility study for the fourth line Lac Straulesti – Gara Progresul, with the segment Gara de Nord- Gara Progresul.
The new subway line would have a length of 11 km, 14 stations and a depot. The estimated cost for development stands at EUR 1.12 billion. The feasibility study will have to be carried out next and it should be done by the second half of 2019.
"The construction of the subway line will improve urban public transport in Bucharest by decongesting surface traffic in the central and southern parts of the city and will make a direct connection between the north-west and the southern area of ​​the capital," said officials of Metrorex.
The two studies are financed through the Swiss-Romanian Cooperation Programme.
One of the conclusions of the prefeasibility study is that the new project would alleviate traffic on the second subway line by improving transport capacity on the north-south corridor of the city.