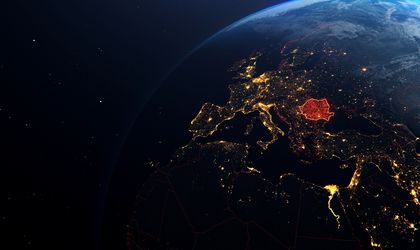 As coronavirus has influenced Europe's economies in the last seven months, the  tech sector continues to expand and create employment opportunities. Despite Covid-19, European companies have raised 29 billion euros in 2020 so far.
By Claudiu Vrinceanu
With a decrease of 69% (from 0.7B euros to 0,2B euros), Romania registered one of the highest negative impact on the cumulative venture capital investment amount from January to October 2020 as compared to  January to October 2019, according to new data produced by Dealroom for the Not Optional – Making Europe the Most Entrepreneurial Continent summit.
Based on this data, the value of European tech companies has risen by 46% in 2020, although the biggest leap happened between 2015 and the start of January 2020.
A third of the combined value of companies is based on the top 10 leading tech businesses in Europe: Adyen, BioNtech, Delivery Hero, Klarna, Spotify, Ocado, HelloFresh, Takeaway.com, UiPath and Zalando.
Spain and Denmark are other two countries with a big decrease of the cumulative venture capital investment in 2020: -51% and -34%.
The research, which was carried out as part of the European Commission European Startups programme, also highlights that European startups need at least three times more capital than has been raised in recent years by local VCs.
According to the report, Europe's tech sector is worth four times what it was five years ago as the leading generation of companies and founders give back to the next wave of ambitious tech firms. But there's still work to be done to close the gap to the US and Asia.
Main photo: © Sorin Voicu | Dreamstime.com