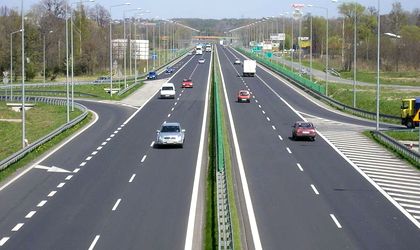 The minister of transport, Lucian Sova, suggested that Romania was not able to attract a factory investment from German car maker BMW due to the poor state of the infrastructure, adding that other factors also played a crucial role in the decision of the company to invest USD 1 billion in a plant in Debrecen, Hungary.
The minister said he had "reasons of frustrations" because Hungary got the investment, but "this is the result of what has happened in the last 30 years regarding the transport infrastructure, which leaves a lot to desire."
Sova added that it takes longer for truck drivers leaving Romania to reach Western Europe due to the current state of infrastructure.
"Today a truck leaving from Pitesti to the West of Europe loses a little more than two hours from the work schedule a driver has to execute because of the infrastructure. In a work program, the 150 kilometers between Sibiu and Pitesti and kilometers that are still not built lead to a two-hour delay in a carrier's schedule. Sure, I do not treat this as an excuse, I wanted to give this explanation and make this evaluation that is absolutely scientific," said Sova.
Car maker Dacia, owned by France's Renault, has a large industrial platform near Pitesti. The company has called for years for the development of infrastructure. Meanwhile, American car maker Ford has a production facility in Craiova, southern Romania.
Sova suggested that the improvement of rail connections in critical points could cut some of the delivery times for Ford and Dacia, which export their output across Europe.