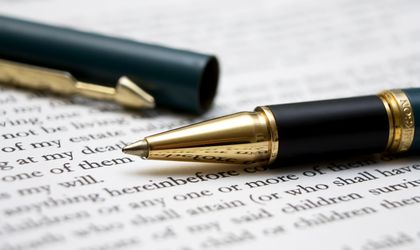 The Romanian government has released new plans to change legislation in several areas, including drastically higher fines and penalties for tax evasion and off-the-books work, changing insolvency procedures and construction laws, new investment objectives as well as financial compensation for citizens who served prison time in improper conditions, according to profit.ro.
Fiscal/budgetary measures
The government's Annual Plan for 2019 says that the Finance Ministry would introduce a legislative project to prevent and combat tax evasion, which would significantly increase penalties for evasion and working off the books.
The Executive will establish the list of state companies to be part of the Sovereign Fund for Development and Investments, as well as the National Bank for Romania's Development, changing insolvency procedures and regulating alternative investment funds. The plan also includes a change in the law regarding mandatory auto civil liability insurance.
The Ministry of Regional Development and Public Administration should propose the adoption of the local public financing code.
Energy, constructions, business environment, justice
The government is planning to change the law for electricity and national gas, including the adoption of a new mining law.
In the constructions sector, the government wants to take measures to simplify bureaucracy and avoid excessive procedures, simplify acquisition procedures, introduce simpler cost options, flat rates and standardized scales for unitary costs in national and regional norms referring to eligibility, as well as simpler procedures for construction permits.
The Justice Ministry will promote simpler access to Trade Registry services and for the institution to take over certain procedures regarding companies which are currently carried out by courts. It will also propose the reduction of stamp duties in certain cases.
Investment projects
Student housing in Suceava, Timisoara, Brasov, Bihor and Bucharest
Sports infrastructure – skating rink in Gheorgheni; event hall in Ploiesti; Olympic Pool in Vaslui; event halls in Tulcea and Timisoara; Targoviste stadium; Slatina stadium; Lia Manoliu National Tennis Complex in Bucharest
Road transport – connection between AI Arad-Timisoara motorway and DN 69, connection between Oradea Ring Road and A3 motorway, bridge over the Prut at Ungheni
Naval transport – multimodal platform at Galati – removing major blockages by upgrading existing infrastructure and ensuring missing connections for the Rhin Danube/Alps central network
Health infrastructure – consolidating, rehabilitating, upgrading, expanding and equipping the Segarcea City Hospital; new building for the Calarasi County Hospital; building relocation for the Prof. Dr. Agrippa Ionescu Emergency Hospital; new building for the Alexandria County Hopsital; rehabilitation and expansion for Precista hospital in Roman, Neamt County; rehabilitate, upgrade and equip new building for Giurgiu Emergency Hospital; rehabilitate, upgrade and equip sections in the main building of the Valcea Emergency Hospital
Justice infrastructure – new court units in Iasi
Education and culture – consolidating and restoring the Constanta Casino; expanding several buildings and functions for the Cluj-Napoca Music Academy; rehabilitating, upgrading and adding new educational infrastructure to the main building of the Targu Mures Medical and Pharmacy University; rehabilitating a building of the Iasi Agricultural and Veterinary Medicine University's Agriculture School and the regional advanced research centre for emerging diseases and food safety; rehabilitating the central building of the National Carol I College and Romanian Opera in Craiova.