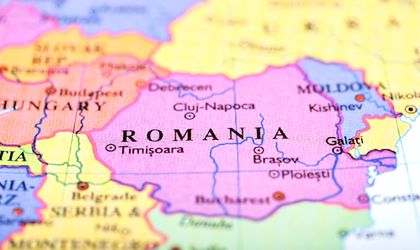 Implementing nearshoring strategies can bolster the growth of foreign investments in Romania in 2023, complementing the sustained inflow of greenfield investments. But what were the key drivers behind Romania's recent FDI wins?
By Claudiu Vrinceanu
Romania performed well in Investment Monitor's 2022 Inward FDI Performance Index, which gauges a country's inward investment against its gross domestic product (GDP) based on greenfield projects.
Romania, with a score of 4.3, welcomed more than four times its fair share of inward greenfield foreign direct investment (FDI) compared with what could be expected given its level of GDP. In that respect, Romania is performing quite well. In addition, together with Germany, Spain, France or the Netherlands, Poland and Romania managed to rank among the top ten countries in the European Union by their level of greenfield foreign direct investments from countries outside the EU, according to the European Commission.
The largest share of the direct investment portfolio in Romania, which amounts to about EUR 100 billion, is held by manufacturing, with 60 percent of the total, followed by construction and trade, with 17 percent each, according to data from the Romanian Foreign Investment and Trade Agency.
In the medium and long term, Romania must expand its less explored areas and intensify trade relations with regions such as North Africa, Asia, and Latin America. One aim should be to diversify the geographical regions of investment. Bucharest, Cluj, Timisoara, and Iasi are attracting lots of new IT investments, but Romania still has areas with low investment levels, so there is a lot of work to be done towards a more balanced distribution.
2022 was a record year in terms of FDI
The value of foreign investments exceeded the EUR 10 billion threshold in 2022, a record level, which suggests that there is a high degree of confidence in the national economy.
Furthermore, the number of newly established companies with foreign capital in Romania also increased by 25.5 percent last year compared to 2021, to a total of 7,368, according to the central bank. These new companies had a total subscribed capital of USD 45.5 million, 5 percent lower than that of the companies which had been registered in the previous year, of USD 47.9 million.
By sector, the highest number of registrations were in wholesale and retail trade, car and motorcycle repair (25 percent of the total), professional, administrative, scientific and technical activities (20.8 percent ), and transport, storage, and communications (19.6 percent).
One of the latest foreign investments announced in February 2023 belongs to Syn Trac. The Austrian company will build a tractor factory in Arad county, following an investment of EUR 400 million. Syn Trac will collaborate with the Aurel Vlaicu University in Arad to train students to work in the automotive field, all of whom will benefit from scholarships. Additionally, the Rockwool group, a company that manufactures basalt wool insulation and the largest producer in Romania, also wants to invest in a new basalt mineral wool production line in its factory near Ploiesti.
The opportunity landscape is broad in terms of foreign direct investments: the conflict in Ukraine has generated new trade routes and changes in supply chains, and Romania can benefit from this trend. Our region has been an essential destination for nearshoring and offshoring for manufacturers from Western Europe, as many European companies are looking to diversify routes due to the increased risk of supply chain disruption. According to a PwC analysis, the top relocation destinations resulting from recent changes in supply chains are Poland, Germany, and Turkey. Romania ranks 7th from this perspective globally, which is encouraging.
Photo: Dreamstime.com