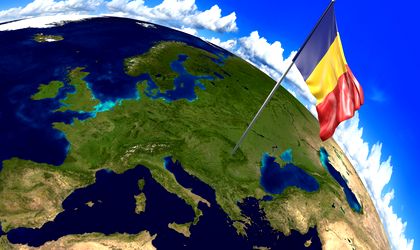 Romania's households are considered to be wealthier in real terms than those from Bulgaria, Croatia and Hungary, with 68 percent of European Union average in terms of Actual Individual Consumption (AIC), Eurostat data show.
In 2017, Romania recorded the fourth-lowest AIC level in EU, after Bulgaria (55 percent of EU average), Croatia (61 percent), Hungary (63 percent), but below Latvia (70 percent), Estonia (72 percent), Slovakia and Poland (both 76 percent), Slovenia and Greece (both 78 percent).
"Ten Member States recorded AIC per capita above the EU average in 2017. The highest level in the EU was recorded in Luxembourg, 30% above the EU average. Germany and Austria were around 20% above, followed by the United Kingdom, Finland, Belgium, Denmark, the Netherlands, France, and Sweden which all recorded levels between 9% and 14% above the EU average," Eurostat said.
Countries in the region outside the EU post lower levels of AIC per capita: Turkey – 68 percent of EU average in 2017, Montenegro – 57 percent, Serbia – 46 percent, Macedonia – 41 percent and Albania – 37 percent.
According to Eurostat, Actual Individual Consumption is a measure of "material welfare of households".
Actual Individual Consumption consists of goods and services actually consumed by individuals, irrespective of whether these goods and services are purchased and paid for by households, by government, or by non-profit organisations.
"In international volume comparisons of consumption, AIC is often seen as the preferable measure, since it is not influenced by the fact that the organisation of certain important services consumed by households, like health and education services, differs a lot across countries," Eurostat says.
The same report released on Tuesday showed that Romania posted the largest increase in terms of gross domestic product (GDP) per capita in purchasing power standards (PPS) in 2017 among the 28 European Union member states and jumped one place in the bloc's ranking, from the second-poorest nation to the third-poorest, with 63 percent of the EU average.