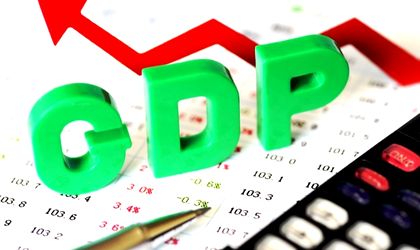 Romania recorded the second weakest economic performance among the 28 European Union member states in the first quarter of this year compared with the fourth quarter of 2017, the gross domestic product (GDP) remaining flat, Eurostat data show.
In EU, only Estonia posted a decline of its GDP in the first quarter, of -0.1 percent, Romania's GDP remained flat, and all the other member states registered growth.
Compared with the first quarter of 2017, Romania posted the sixth largest growth rate in EU in seasonally adjusted series, of 4.2 percent, after Latvia (5.1 percent), Poland and Slovenia (both 5 percent), Hungary (4.7 percent) and the Czech Republic (4.4 percent).
Romania's GDP, the index widely used to measure the size of national economies, remained flat in the first quarter of this year compared with the fourth quarter of 2017, the weakest pace in one and a half years, due mainly to weaker consumer spending and investment, according to National Institute of Statistics (INS) preliminary data released on Thursday.
Preliminary data disclose the reasons for this economic slowdown:  compared with the last quarter of 2017, several major sectors declined.
INS data show that the industry, which accounts for almost a quarter (23 percent) of Romania's GDP, declined by 1.4 percent in Q1 2018 compared with Q4 2017, constructions decreased by 0.6 percent, IT & telecom – by 1 percent,  real estate activities – by 1.1 percent, banks & insurance – by 0.1 percent.
Net taxes on products also declined by 8.4 percent, according to INS data.
Only five major sectors of Romania's economy grew from the last quarter of 2017: agriculture by 23.1 percent, wholesale and retail by 0.7 percent, professional, scientific and technical activities by 1.1 percent, "public administration and defense; social insurance of public sector; education; health and social assistance" by 8.9 percent and "shows, culture and recreation activities; repair of households goods and other services" by 4.7 percent.