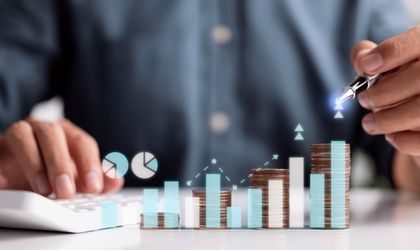 Retirement planning is vital for any business owner. Unlike employees with a pension plan, business owners must plan extensively for their financial future. It can present unique challenges but also offers many opportunities for customization.
For business owners, retirement planning involves managing risk, maximizing tax benefits, and ensuring a steady income stream. One option is opening a precious metals individual retirement account (IRA), such as a gold IRA. This type of IRA allows diversifying a retirement portfolio with physical gold, silver, and other precious metals. If you're interested in learning more about precious metals IRAs, check out the comprehensive review of the best gold IRAs.
While the plethora of options and strategies for retirement planning can be overwhelming, taking the time to create a comprehensive plan is vital to ensuring financial security in the future. So, if you're a business owner looking to ensure a secure financial future, keep reading, as this compact guide will provide you with the knowledge you need to make informed investment decisions.
Starting early in retirement planning is crucial for business owners. One main reason is that it allows compound growth to work in your favor. Time is a big asset in retirement planning, and starting early gives you enough head start for your investments to grow. With compound growth, investment returns get reinvested, leading to exponential growth.
Moreover, starting early gives you room for mistakes—which you can likely recover from. In other words, when you begin planning early, you have more time to adjust investments and make changes to achieve your retirement goals. Additionally, it can minimize the impact of taxes on your retirement savings by taking advantage of tax-deferred or tax-free growth, increasing the value of your retirement savings over time.
Diversification is essential for any successful retirement plan, especially for business owners. Diversification means that your investments are spread out among different assets. Doing this also distributes the risks and decreases the impact of losses in one asset of your portfolio. For instance, if the stock market experiences a downturn, your bond holdings may help offset those losses and provide stability to your overall portfolio.
Besides reducing risk, diversification can also increase potential returns. Investing in various assets can lead to growth and income from each investment, maximizing the return on your portfolio and increasing the chances of meeting your retirement goals earlier.
A diversified retirement portfolio can include stocks, bonds, and real estate. Stocks offer potential for long-term growth, while bonds provide stable returns, and real estate can deliver growth and the benefits of tangible assets.
Consider A Solo 401(k) Or SEP IRA
A Solo 401(k) or a SEP IRA can be an excellent retirement investment option. These plans are designed specifically for self-employed individuals, and they offer several benefits that make them attractive for those looking to save for retirement.
One of the most significant benefits of Solo 401(k) or SEP IRA is the high contribution limits. These plans allow business owners to make substantial contributions to their retirement accounts each year, which can help them build their savings more quickly. In some cases, these contributions can be tax-deductible, further increasing the benefits of these plans.
Another benefit of Solo 401(k) or SEP IRA is their tax advantages. These plans can provide business owners significant tax benefits, allowing them to defer paying taxes on their contributions and any investment gains until they withdraw the funds.
As a business owner, you have many options when it comes to retirement planning, and the right choice will depend on your financial situation and goals. For this reason, it is important to consider seeking professional advice when making investment decisions.
Consulting with a financial advisor can be an excellent way to get a personalized finance assessment. They can also help you determine the best retirement investment strategy for your situation. In other words, a financial advisor can help you evaluate your current financial situation, develop sound retirement goals, and create a comprehensive investment plan tailored to your needs.
Having a professional assess your situation and offer personalized advice is crucial in ensuring that your investment portfolio is properly diversified and aligned with your goals. They can also help you understand the risks and benefits of different investment options and guide you on the best strategies for managing your retirement savings.
Conclusion
Retirement investment planning is a crucial aspect of financial planning for business owners. With research, planning, and investment, you can secure your financial future and enjoy the fruits of your labor in your golden years. So, take advantage of this opportunity and start planning for your retirement today.