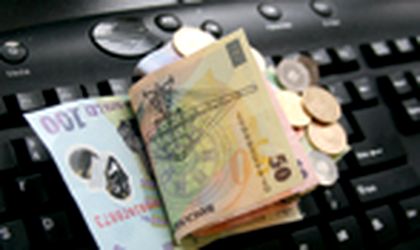 Big stores double profits in holiday season
The "all in one" store operators anticipated double their usual sales in December, especially as a result of the specific products marketed over the holiday period. Although the final turnovers registered in the last months of 2007 have not been disclosed, all the signs pointed towards higher sales volumes over the winter season.
"For the Christmas holiday, we estimate an overall volume sales increase of 60 percent, compared to the previous month," said Adriana Pita, head of corporate communication & PR for Real Hypermarket Romania at that time.
After the cash registers closed on seasonal shopping, not only had the resulting sales estimates exceeded expectations, but local sales had also raced ahead of the European standard. In December, Romanians were Europe's big spenders. Market research showed that sales increased by 13 percent in October 2007 compared to October 2006, while the European average barely rose 1.9 percent.
And hypermarkets were not the only big winners from the Christmas shopping season – supermarkets also announced higher sales volumes. "Christmas period sales in 2006 and 2007 both showed a greater growth rate versus previous years and the total year. The growth rate was also consistent with that of 2006. As with the 2006 Christmas period, December 2007 saw our monthly sales increase by over 50 percent from the average, proving that our customers want to spend more in the festive season," said Patrick Knight, managing director of La Fourmi chain.
86,500 gift-targeted transactions made online
For e-commerce, the holiday period starts in October, when the tourist packages for December get snapped up, said Manuela Stoica, communication specialist at Gecad's ePayment division. "Because of this, Q4 of 2007 was the most lucrative for all Romanian online shops." According to official data released by RomCard processing center, the overall transaction value reached EUR 9.9 million in this period, 30 percent of the total amount for 2007, which has been estimated at EUR 34.8 million. "In the last two months of 2007, 86,500 transactions were made, registering a value of EUR 6.2 million, a 153 percent increase against 2006, when the turnover was estimated at EUR 2.4 million," added Stoica. She said that the Romanian consumer has not changed greatly in recent years, and still seeks average-priced goods. The average value of a transaction, at EUR 77, is smaller than the European figure, estimated at EUR 130, in a market dominated by two product types, tourism/transportation and telecom. The e-tail segment makes up only 18 percent of online purchases.
Online acquisitions by volume were up 263 percent in 2007 against 2006, reflecting, industry players believe, a change in consumer behavior. "There are customers who regularly buy from the online platforms and other consumers who have just started to trust online commerce and online payment and are trying out online shopping for the first time," said Stoica.
The developing market requires a developing marketing strategy for online business. During the holiday period, online shops promote their products with different marketing tools such as promotions, discounts, coupons, and VIP products, sales anchors for the entire range of products on sale. Stoica emphasizes the importance of price policies and other sales tools like product bundling, cross selling, up-selling and gift options. The most in demand holiday products were tourism packages, toys and gift packages acquired from specialized sites, IT and electrical domestic devices and telecommunication products and
services.
By Magda Purice