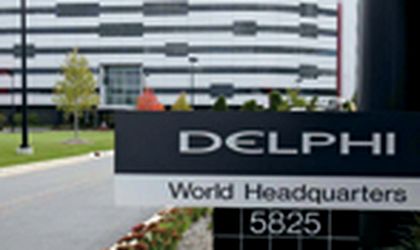 Retail, IT and construction seem to be the fields most successful in the Moldavian region this year. For instance, in Iasi, the French retailer Carrefour opened a store and has plans to open another in the first months of 2008. According to company officials, the total investment reaches EUR 20 million per store. Selgros also opened its first shop in the city and the German Kaufland has invested almost EUR 21 million this year in all three stores opened there this year.
The arrival in Iasi of the key retailers represented an attraction point also for other important companies. For example, the IT&C retailer Altex invested approximately EUR 1 million in a store in Iasi. "The Media Galaxy shop will be opened in the commercial center Felicia, a project coordinated by our traditional partners Carrefour and Soconac," said Adrian Urda, operations director with Altex.
Regarding the construction sector, Iasi will be the host of the most significant project in the region. Shiran Constructions, member of the Israeli group NKG, will invest more than EUR 100 million, in the next two years in three residential compounds. Company officials are optimistic that the first project will be finished by the end of next year and will be situated in the Nicolina neighborhood. "The second project will be developed in Copou, and it will be the first residential building in Iasi with 19 floors, maybe the highest in the region," said Arie Shmilowitch, GM of Shiran Constructions.
Another important company that has announced it would start a noteworthy brownfield investment in Iasi this year is the American parts producer Delphi. Company officials say that Delphi plans to spend in the next five years EUR 100 million and will generate 1,000 jobs at the new diesel engine management system (EMS) components plant.
"The initial brownfield location is a pre-existing industrial site in Iasi where Delphi will start production by mid-2008. Delphi has well-developed expansion plans that call for several additional phases. Each of these future multi-million dollar phases of investment are for new construction, machinery and equipment and will support attainment of long-range planned capacity in Iasi," Agnieszka Przymusinska from Delphi told Business Review. According to her, Delphi considered several countries across Eastern Europe and several cities in Romania before settling on Iasi for its newly-planned diesel facility. The search took months to complete and Iasi was chosen because of the availability of well-educated labor force and university graduates, the proximity to customers in the region and the commitment by Romanian authorities to support this project. Delphi already has operations in two factories placed in Ineu and Sinnicolau Mare where 9,000 persons are employed.
Local authorities say that foreign investors are taking Iasi into consideration as a result of Romania joining the European Union. "The American company Delphi is one of the most important foreign investors which expressed their intention to develop a greenfield investment at Iasi. We have offered to all investors land and infrastructure facilities. IT worldwide brands such as Siemens and Ness have expanded their working spaces from the Tehnopolis Science and Technology Park. A real problem for us is the lack of highways. We are not interested in a highway that will connect us with Bucharest but one that will link us to Western Europe, because that is where the money comes," Lucian Flaiser, president of Iasi County Council told Business Review.
Local media reports also talked recently of the investment plans of Embarcadero Technologies, the ninth software company in the world by turnover. Company representatives have announced that they would spend in the next two years EUR 3 million in developing a software center there.
Galati & Braila
Cities such as Galati and Braila succeeded to be a magnet for foreign investors because both municipalities benefit of free zone areas status. In April this year, Galmopan started production in the new biscuits factory in the Galati Free Zone. According to company owners, the total investment was evaluated to EUR 3 million and it is just a part from a bigger bakery complex with access to the Danube River. The city of Braila also caught the attention of foreign investors. "An investment of EUR 10 million in a biodiesel factory is rolling out here. We have a lot of demands from companies that want to open here production units, especially companies from non EU countries," said Radu Petrescu, GM of the Braila Free Zone. According to him, for this year the perspectives for investment in the area are estimated to reach EUR 20 million.
Also in Suceava County foreign investors saw the opportunity for significant profits. So, in Radauti, Egger Company invested EUR 215 million and Holzindustrie Schweighofer EUR 170 million in the wood industry.
Dana Ciuraru