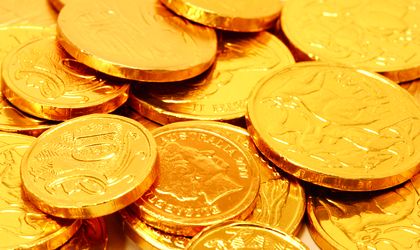 Poland increased its gold reserves by over nine tonnes of gold, becoming the first EU member to buy the ore this century, Financial Times reports.
According to Financial Times, Poland bought over nine tonnes of gold – two in June and seven in August. It is the first EU member to do so since 1998.
The purchase means that Polish gold reserves augmented from 103 to 112.3 tonnes. All are placed in the vaults of the Bank of England in London, UK.
The value of this purchase has been assessed at approximately PLN 1.4 bn (roughly EUR 328 mln).
Analysts from Macquarie Group, quoted by Financial Times, report that currently gold is purchased by central banks which seek to diversify their reserves and move away from the US dollar.
Globally, 264 tonnes of gold have been acquired by central banks this year alone, with Russia, Turkey, and Kazakhstan dominating the market – the three countries purchased a total of 226 tonnes.
"Taken at face value it suggests the gold's appeal to central banks might be widening," Macquarie analysts said.
While Poland's National Bank (NBP) has not yet made any official comment on the purchase, the reasons for the new international gold-rush are suggested as being related to the recent rise in US bond yields and the strengthening of the US dollar, resulting in the decline of gold prices. They have fallen by 10 percent since the beginning of the year, meaning the value of the Polish reserves from before the transaction fell by PLN 1.9 bn (EUR 444 mln).