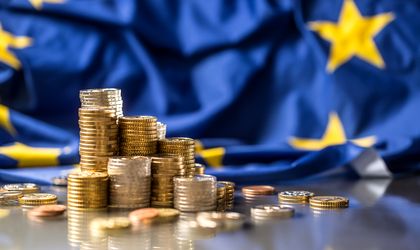 Romania should benefit from huge amounts of EU funds in the coming decade – around EUR 80 billion to be exact. But many funds are associated with some ambitious plans drawn up in Brussels – like the EU aiming to become carbon-neutral by 2050 – and this means that much of the money will go to "green" projects designed to reduce pollution, enhance innovation, and create new carbon-free markets and businesses.
By Sorin Melenciuc
This means that decision-makers in Romania should change the way they think in order to both benefit from the available EU funds and restructure the local business environment.
EU funds bonanza
The biggest source of money for Romania in the next decade will be the EUR 1.07 trillion multiannual financial framework (MFF) for 2021-2027. Romania has secured EUR 46.3 billion from the 2021-2027 MFF, with the largest part consisting of cohesion funds (EUR 26.8 billion) and another EUR 18.6 billion allocated for agriculture and rural development. The second financing package is the Recovery and Resilience Facility (RRF), which will make EUR 672.5 billion in loans and grants available to support reforms and investments undertaken by EU member states.
The RRF is the main support scheme of the NextGenerationEU, a temporary recovery instrument that allows the Commission to raise funds to help repair the immediate economic and social damage brought about by the COVID-19 pandemic. The aim of these funds is to mitigate the economic and social impact of the pandemic and make European economies and societies more sustainable, resilient, and better prepared for the challenges and opportunities of the green and digital transitions.
Romania's share of the RFF is EUR 33.5 billion, but some money was already used last year to tackle the impact of the healthcare crisis. However, there are several conditionalities in the NextGenerationEU framework. First, all member states must prepare recovery and resilience plans that set out a coherent set of reforms and public investment projects. To benefit from the available support, these reforms and investments should be implemented by 2026.
Second, the Recovery and Resilience Facility requires member states to make a commitment to the twin transitions: green and digital. In order to reach this target, the European Commission will assess the national plans against two major targets: 37 percent of funds should be used for green investments and reforms, and 20 percent for digital investments.
"Each recovery and resilience plan will have to include a minimum of 37 percent of expenditure related to climate. Progress towards other environmental objectives is also important, in line with the European Green Deal," the EU Executive arm said last year. The Commission is now developing a methodology to ensure investment is distributed to both green projects and digital capacities.
Different priorities
These requirements are the first major obstacles for Romanian authorities, who have a different view of local priorities. Romania joined the EU in 2007 but has had a poor record in properly spending EU funds. The country has been developing at a fast pace over the last 14 years, limiting the gap in terms of general development measured by indicators such as GDP per capita, but it remains one of the poorest countries in the bloc. On the other hand, Bucharest has mismanaged large investments in infrastructure, and the result is that Romania currently has only about 900 kilometres of motorway and a limited number of upgraded railroad infrastructures. The former government, led by Ludovic Orban, thought that it could use a large share of the new EU funds to finance infrastructure projects and prepared a draft national recovery and resilience plan (PNRR) with this objective in mind. As expected, the first Romanian plan was not considered acceptable by the European Commission, and an improved PNRR is now being developed by the new government led by Florin Citu, a Liberal economist.
"Our priorities in the development of the PNRR are initiatives that produce immediate effects in the economy and infrastructure, as well as projects which are already advanced. They will be prioritised following an assessment of the projects already included in the first version of the PNRR and of the new proposals we have received," Investments and European Projects minister Cristian Ghinea recently told reporters.
The new government's target is to finalise the new PNRR by early April 2021 in order to start applying for EU funds. In fact, as long as all relevant rules and regulations were adopted or ratified, EU member states could apply for funding as of January 1, 2021.
Expected reforms
Another major challenge for the Romanian government is implementing a series of reforms in the public sector in order to increase its capacity to develop or assess projects, monitor implementation, and attract available EU funds within a short period of time. This is a hot topic as it could include dismissing incompetent public servants and restructure institutions and public companies, an unpopular measure for any government or political party.
Some small measures have already been announced in the form of a requirement imposed by prime minister Florin Citu to all members of the government: implementing restructuring plans in all public companies under their authority which registered losses in 2020. But there are other reforms included in the NextGenerationEU package, such as those necessary to reach the green energy or digital targets. These require real reform: strengthening institutions, imposing new and sometimes unpopular rules, pushing public sector employees to step out of their comfort zones. The future of Romania depends on the implementation of these reforms, which could allow the country to fully benefit from the funds.
With this large amount of EU funds, Romania could truly be modernised during the next decade and become a real developed country. If this attempt fails, there will never be another opportunity to succeed.
Business opportunities
The large inflows of EU funds and their associated policies also represent huge business opportunities, on one hand, and raise tremendous risk, on the other. "We know that climate risk is investment risk. But we also believe the climate transition presents a historic investment opportunity," BlackRock CEO Larry Fink said in a letter published at the beginning of 2021.
In Romania, the first sector that will really see the impact of the EU's new Green Deal pact is the energy sector. Romania is among the EU member states with a high share of green energy, produced by hydro power plants, wind turbines or solar panels. But the country has still a long way to go to achieve its transition towards the new EU energy goals.
In fact, Romania's energy strategy still relies on traditional sources such as gas and nuclear, despite its large green energy potential. Some experts are warning the government that if it doesn't change its perspective, Romania will fail in its energy transition.
"We are about to make one of the biggest strategic mistakes regarding energy in our entire history. Instead of quickly setting clear priorities for the energy transition, committing to neutrality in terms of greenhouse gas emissions, (…) we are preparing, in almost complete political consensus, to throw billions of euros out the window by building new gas pipelines that can't even distribute hydrogen and green gas," former Energy minister Razvan Nicolescu warned.
However, while the government still lacks a clear idea of how it could address the climate change issue in terms of its energy policy, many companies are seeing opportunities much more clearly. Restart Energy, a local independent electricity and natural gas supplier, has allied with Interlink Capital Strategies, an American consulting and fund management company, to develop green energy projects worth USD 500 million in Romania and neighboring countries. Many other smaller "green" projects, both public and private, are also flourishing all over the country. The EU aims to reach net zero emissions by 2050 and will probably adopt a new carbon reduction target of 55 percent for 2030.