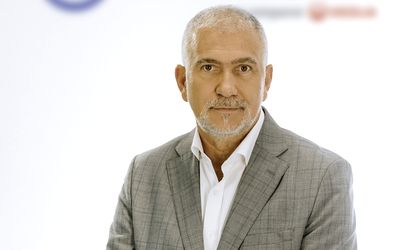 Veolia Romania Integrated Solutions (VRSI), a member company of Veolia Romania and provider of operation, maintenance and management services for water, sewerage and heating systems, announces the acquisition of ROCO INSTAL COMUNAL SERV, a local operator in Chiajna commune, Ilfov county, and the takeover of the contract for the delegation of the public drinking water supply and sewerage service in the locality for the next 19 years. 
Benefiting from Veolia Group's innovative expertise in water resources management, VRSI will bring added value to the local community by offering solutions, state-of-the-art technologies that meet the current needs of Chiajna commune, providing, as of 06.09.2022, the services of drinking water transport and distribution, collection, transport and disposal of domestic and meteoric wastewater, repair of breakdowns/malfunctions of the water supply and sewerage system, maintenance of the meter park, execution of connections and connections, as well as issuing permits.
"On the basis of this partnership, we are committed to the inhabitants of Chiajna to guarantee the quality parameters of the drinking water supplied, to availability, flexibility and constant concern for improving services, to fairness and total transparency in the process of measuring and billing water services and volumes and, of course, to respect all contractual and legal obligations incumbent on us. We assure them of our full support in a responsible and professional manner, providing vital services of high quality, in conditions of maximum safety", said Mădălin Mihailovici, CEO Veolia Romania.
The takeover of services by VRSI involves the management of the water network currently being rehabilitated and extended to approximately 54 kilometres, which currently supplies 249 buildings, as well as the wastewater and rainwater treatment system, which is approximately 45 kilometres long and currently serves over 4,000 customers.
The company estimates that by the end of 2025, at least 90% of Chiajna's residents will benefit from drinking water and sewerage services, with the current connection rate to the centralised water supply system being 4% and 60% to the sewerage system.
Veolia Romania Integrated Solutions (VRSI) is a member company of the Veolia Group and provides operation, maintenance and management services for water and sewage systems, equipment and installations for shopping centres, research institutions and the Henri Coandă Bucharest International Airport. VRSI is also the operator of the public water supply service in the city of Otopeni since 2007 for a period of 25 years, for the city of Chitila since 2016 for a contractual period of 10 years and for the city of Popești-Leordeni since 2019 for a period of 29 years.