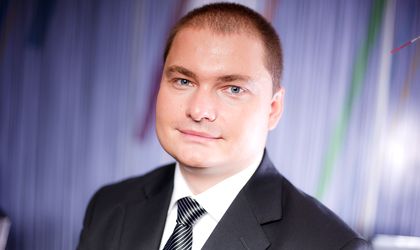 Veeam Software, leader in intelligent data management for Hyper-Available Enterprise ™, marks the 39th consecutive quarter of growth, up 21 percent year-on-year. The company's Romanian centre, set in 2015, is the biggest in Europe.
In 2017 the company posted revenues of USD 827 million. At the same time, the company signed more contracts worth USD 500,000 in 2017 than in the past six years. The company attracts 133 new customers from around the globe every day and has recorded a Net Promoter Score (NPS) of 73 – 3.5 times the average of the industry, company representatives said.
"Organisations across the globe face a massive increase in data sprawl, and the need to make data and applications available in a multi-cloud complex environment is larger than ever," said Peter McKay, Co-CEO and President of Veeam. "We still have a two-digit growth rate, while its competitors are declining. We are leaders in ensuring availability for any kind of application, any kind of data, and within any cloud system, and by the end of 2018 we will achieve a USD 1 billion turnover."
Veeam opened a center in Bucharest, its largest location in Europe, in 2015 and employs over 400. The company plans to expand its team to up to 500 people by the end of 2018. The team is active in sectors such as sales, marketing, finance and technical support and serves Veeam customers and partners around the world.
"Our business model is based on investments designed to ensure employee development. Our year-to-year growth is driven by the passion and involvement of our colleagues and helps us to deliver the best customer experience. The latest NPS score is a testimony to our commitment to our customers and employees," said Andrei Romanescu, CEO of Veeam Center in Bucharest.
"Veeam is a mature operation in which our colleagues can build a long-term career, enabling development in all areas of company expertise and the use of individual competencies locally and globally," he aded.