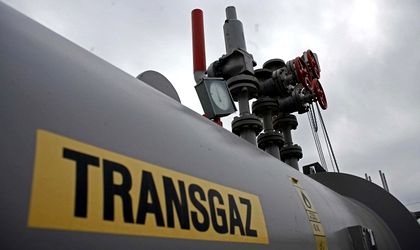 Transgaz started on Monday the Phase 1 of construction of the offshore natural gas to the international pipeline Bulgaria-Romania-Hungary-Austria (BRUA), the Ministry of Economy announced.  
State-owned company Transgaz, the technical operator of Romania's national natural gas transmission system, is in charge of building the infrastructure on the Romanian territory, on the corridor Bulgaria-Romania-Hungary-Austria, Phase 1 (BRUA -Phase 1) a project supported by the European Commission. The project is one of national interest because it helps diversify the sources of gas.
The BRUA – Phase 1 project involves the construction of the 478-km long transport pipeline Podisor-Recas with a diameter of 32 ' (Dn 800) and a design pressure of 63 bar.
The total value of Phase is estimated at EUR 478,6 million. In the BRUA – Phase I, Transgaz has already been working on the three gas compressing stations at Podisor, Jupa and Bibesti since April 14. A total share of 40 percent of the estimated eligible costs were covered by the European Union through an EUR 179, 3 million grant. Economy Minister Danut Andrusca said he was pleased with Transgaz's management of BRUA projects so far and stressed the importance of meeting the set timetable.
"The project is a strategic one for Romania, for the Ministry of Economy and for Transgaz." The timetable for the works has to be strictly followed, because it is an investment project too important to deviate from the plan. I know that Transgaz is also involved in other major projects, such as the one in the Republic of Moldova, and I trust the company's ability to grant the BRUA the importance it deserves," said Danut Andrusca.
Transgaz's General Manager, Ion Sterian, also said that the national gas carrier has the resources and capacity to complete the BRUA project, respecting the financial commitments and deadlines.
"We are in constant contact with the builders to ensure that the works are on track and that they meet the necessary quality and safety standards. The BRUA segment on the Romanian territory will allow us to collect important amounts of money from the transport and transit tariffs," Ion Sterian, Transgaz general director said.