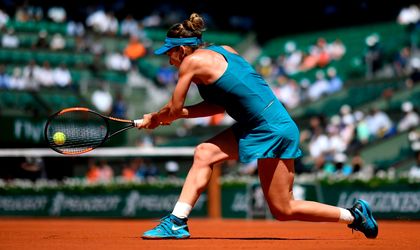 Romanian tennis player and WTA No 1 Simona Halep announced she is withdrawing from the Eastbourne Tournament, the Nature Valley International, citing medical reasons. Halep won her first Grand Slam title in June at the French Open, Roland Garros.
"I'm very sorry to announce that I'm withdrawing from next weeks Nature Valley International.I was experiencing achilles tendon pain and inflammation during the French Open and it has yest to fully recover. I've been advised by my doctors that it needs more rest while continuing treatment," Halep wrote on her Facebook page.
"I loved competing in Eastbourne last year and hope to see you at this wonderful event next year.Thank you for the understanding and support. Love Simo"
The withdrawal means that Halep will shorten her grass season and make her debut on grass later.