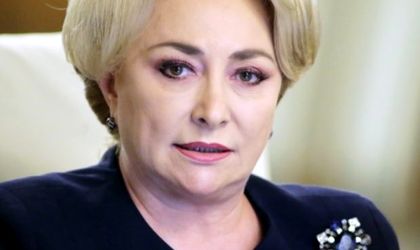 The National Liberal Party (PNL), the Save Romanian Union (USR) and the People's Movement Party (PMP) have submitted on Wednesday a no confidence motion against the Romanian government led by PM Viorica Dancila.
The no confidence motion was submitted under the slogan "Dismissal of Dragnea-Dancila, a national emergency!"
The title of the no confidence motion makes reference to the prominent role played by Social Democrats (PSD) head Liviu Dragnea in the policies of the Romanian government.
Since taking office on 29 January 2018, PM Dancila faced opposition from the public opinion, opposition parties as well as Romanian president Klaus Iohannis, after she made an unannounced visit to Israel.