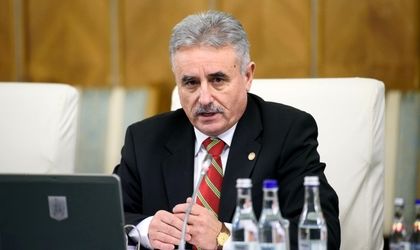 Romanian deputy PM Viorel Stefan presented on Tuesday the strategic projects that will be started as soon as the new legislation on the public private partnership (PPP) is passed. They include three highways, the hospitals network of the national railway operator CFR and the Carol Davila medical complex. The five strategic projects will have a value that can reach between EUR 15 billion and EUR 20 billion. For these projects, the state will have to attract private investors.
"This year, the government's focus will be on investments," Stefan said, before presenting the projects. The first highway, the 100 kilometre  Tg. Neamt – Iasi – Ungheni project,  will also include a bridge over the Prut River, and "will link Moldova to Europe's transport network."
The second and third highways are the Ploiesti-Rasnov highway and Autostrada Sudului. The latter, with a length of 550 kilometres, the deputy PM said, is projected to be one of the most used in Romania.
The fourth project refers to the CFR hospitals network, which includes 15 units and will see the private partners ensure management, offering the public services and participate with own funds to the development, modernisation and streamlining of activity in the units it operates.
The fifth project refers to the construction of the Carol Davila medical complex, which is projected to offer 3,000 beds. The project also includes the creation of a new Faculty of Medicine as well as dorms for students and a hostel for patients, among other.