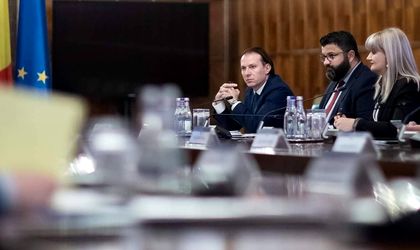 The Romanian government appears to be in a desperate need of funds. After selling LEI 977.6 million (USD 228 million) worth of Treasury bonds maturing in 2023 (Monday, July 6), today, the Finance Ministry went out on the international markets to take out ten and thirty-year loans in USD.
Update: The loans ammount to USD 3.3 billion, of which USD 1.2 billion maturing in 10 years, and another USD 2 billion maturing in 30 years. For the 10-year loan the yield stand at around 3.15%, while the 30-year loan at 4%.
Previously, the Ministry took out loans worth EUR 3.3 billion maturing in 5 and 10 years in May 2020. The yield for the five-year loan, worth EUR 1.3 billion, was 2.793%, and the yearly interest rate at 2.750%, while the ten-year loan, worth a further EUR 2 billion, has a yield of 3.624% and a yearly interest rate of 3.624%.
For the Treasury bonds sold yesterday by Romania for LEI 977.6 million, the average accepted yield fell to 3.5% from 3.7% achieved at the previous auction.
Today, the Finance Ministry plans to receive 10 and 30-year loans in USD, consisting of two installments for which the interest rates are yet to be announced. The value of the loans is also undisclosed as of yet, but, most likely, will be made public later today.
The Romanian government reported a deficit of LEI 72 billion for this year, according to the latest budget adjustment released in April 2020, which allocated extra funds for healthcare and technical unemployment subsidies.