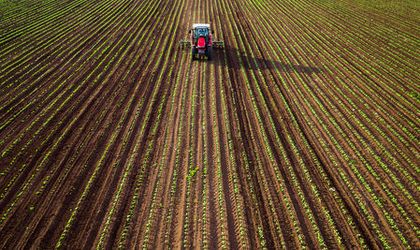 The European Investment Fund (EIF) has announced as part of its first agricultural mandate in Romania  financing opportunities for Romanian farmers of  EUR 155 million via four Romanian banks. The four Romanian banks are Banca Comerciala Romana, ProCredit Bank, Raiffeisen Bank and UniCredit Bank.
EIF and the Romanian Ministry of Agriculture signed the agricultural mandate agreement to support local farmers. The financing opportunity is expected to reach over 1,300 local farmers and rural entrepreneurs  in Romania.
The four selected banks are the first to be offering finance to local entrepreneurs. The mandate is part of the National Rural Development Programme and is financed by the European Agricultural Fund for Rural Development (EAFRD). The mandate will support the capital expenditure of small farms as well as agricultural holdings and the co-financing of agricultural subsidies.
EIF Secretary General, Maria Leander said: "We are pleased to be selecting the first four banks to provide over EUR 155 million of finance under the EU's first supported agricultural mandate in Romania. We are convinced that together with these banks we will be able to create more opportunities for Romanian farmers – in particular, small farms – to expand their production and further enhance the competitiveness of the sector in Romania."
"After the signing of the first financing agreement with the EIF aiming to help farmers and entrepreneurs in rural areas, I am glad to observe that this initiative takes shape, being implemented by the signing of the agreements with the banks that will grant loans financed from the NRDP," Romanian Government representative, the Minister of agriculture and rural development, Petre Daea said. "The financial instrument will also address categories of higher risk borrowers, such as small farms or young farmers and funding costs will be reduced. With four selected financial intermediaries, our beneficiaries can now apply for loans on better terms that take into account the specific funding needs of this field. I congratulate the representatives of the EIF and the financial intermediaries who participated in the selection process and encourage the Romanian farmers to take advantage of this instrument dedicated to them".
EU Commissioner for Agriculture and Rural Development, Phil Hogan said: "Financial instruments and access to credit for farmers has been a key priority for me as Commissioner for agriculture. Access to credit is essential for farmers to modernise and develop their agri-businesses. By investing to make their farms more competitive and more efficient, our farmers can improve their business prospects as well as reducing their climate and environmental impact. I commend the EIF for implementing this mandate, and I look forward to seeing how Romanian farmers and rural entrepreneurs make the most of this finance."