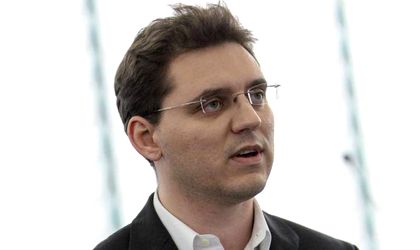 Deputy Minister for European Affairs Victor Negrescu paid a visit to Helsinki on Monday and had meetings with Finnish Minister for European Affairs, Culture and Sport Sampo Terho and with the Secretary of State for European Affairs at the Cabinet of the Prime Minister of Finland, Kare Yrjo Halonen.
During the consultations, the two sides stressed their commitment to strengthening dialogue and cooperation in the field of European affairs in the context of the takeover of the Presidency of the Council of the European Union by Romania in the first semester of 2019, which will be followed by Finland in the second semester of the year.
Officials representing the two countries highlighted the shared goal of the two forthcoming presidencies to contribute to promoting a European agenda based on the unity and cohesion of the European project. The Romanian Deputy Minister for European Affairs reviewed the main dimensions of the working agenda of the Romanian Presidency at the Council of the European Union, including the national contribution to the joint work program of Romania – Finland – Croatia, as well as the evolution of the internal training process.
"Considering the necessity of a coherent and integrated approach, we wanted to make known to the Finnish partners Romania's priorities for the presidency of the Council of the European Union, with whom we are working on the Trio Joint Program."
According to the Romanian official, the two parties  "share the vision of a European Union that is strengthened, more flexible, cohesive and pragmatic in its actions, but first of all closer to its citizens."
"In the exercise of its term, Romania will pursue an effective presidency," Negrescu added. The permanent dialogue with the Finnish partners will allow us to identify the practical ways in which our constructive attitude will generate continuity for the projects launched by the Romanian Presidency at the Council of the European Union," said Victor Negrescu, quoted by Agerpres.