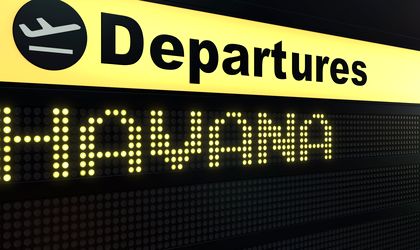 Cuban authorities said the fiery crash of an aging Boeing passenger jet on Friday shortly after takeoff from Havana had killed 110 of the 113 on board, making it the Caribbean island's deadliest air disaster in nearly 30 years, according to Reuters.
Flags flew at half-mast in Cuba on Saturday, marking the start of two days of national mourning while authorities worked to recover evidence from the site of the crash and to identify the crash victims.
Fifteen have been identified so far and one black box retrieved, officials said.
Allegations of previous safety complaints against the little-known Mexican company called Damojh that leased the nearly 40-year-old Boeing (BA.N) 737 to Cuban flagship carrier Cubana also began to surface.
Damojh declined to comment while Mexico's Directorate General of Civil Aeronautics said a new audit of the company would be undertaken to ensure it was still "fulfilling norms."
Meanwhile, Cuban authorities told a news conference on Saturday at Havana airport that 99 of the passengers killed on the domestic flight to the eastern city of Holguin were Cuban, while three were foreign tourists – two Argentines and a Mexican – and two were Sahrawi residents in Cuba.
Six Mexican crew members were also killed.
Ten Nazarene pastoral couples returning home after a retreat were among the victims, the Cuban Nazarene Church said.
Three Cuban women survived the crash, but are still in critical condition, said the head of the hospital where they are being attended.
"My daughter is a fighter, she's strong, she'll save herself," said Amparo Font, the mother of 23-year-old survivor Gretel Landrove, with a trembling voice and tears welling.
Outside the morgue, distressed relatives cried and hugged one another, as they gave authorities information on loved ones to aid in the identification process.
"This is a very unexpected death, she didn't deserve it. My grandmother was a strong person," said Katherine Lucia Martinez, 18, bursting into tears and clinging to her father.
Her 60-year-old grandmother was among the dead, and she was waiting with other relatives of the deceased at a Havana hotel for an update from authorities.
President Miguel Diaz-Canel on Saturday visited the morgue, a day after reviewing the site of the crash, which is the first big test of his presidency after taking the reins from Raul Castro last month.
Some locals who saw the crash say one of the engines appeared to have caught fire before the plane hit the ground.
"The plane was on fire, it flipped and then nosedived," said farmer Marino Perez Alvaredo.