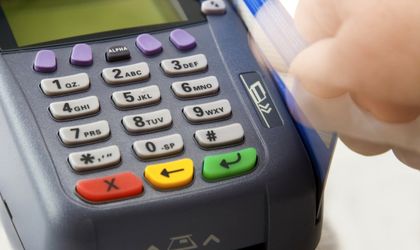 Payment by card will only be required for stores with a turnover of more than EUR 50,000, including for service providers and wholesalers, which is five times more than the current threshold, which is EUR 10,000 euros. 
The obligation to accept payments by card has been extended today as a final decision also to wholesalers or service providers such as restaurants or hotels. The draft law was approved by the Romanian Parliament and will be submitted to the president for promulgation.
The cashback law, which came into force early last year, compelled firms dealing with retail, which achieved an annual turnover of more than EUR 10,000 in ROL equivalent, to accept debit and credit cards as a means of payment.
A law initiated last year by the majority of the government proposed the increase of the turnover threshold to EUR 50,000 euros and reducing from RON 200 to RON 100 the advance that the traders can release to the customers at the payment terminals. The Senate established, however, one year ago, that payment by card will remain compulsory in stores with a turnover of over EUR 10,000 in ROL equivalent, without reducing the maximum payment to RON 100, but extended the obligation to companies engaged in wholesale trade or provision of services.
The Senators took this decision after the Government intervened and notified the Parliament last year that payment by card for companies with a turnover of more than EUR 10,000 was introduced to limit evasion, the measure being inspired by a recommendation from the European Bank , which limits cash payments for commercial transactions.
After the vote in the Senate, the draft was sent for debate to the Chamber of Deputies, where in two advisory commissions the draft was again amended to increase, from EUR 10,000 to at least EUR 50,000 the annual turnover threshold over which traders are compelled to accept payment by card. Moreover, the Committee for Industry and Services and the IT and Communications Committee proposed eliminating the obligation for service providers also in the case of wholesale.