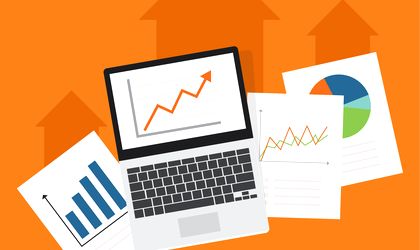 Dutch Bank's ING Groep NV's net profit increased by 4.2 percent in the second quarter due to a combination of solid net fee and commission income, and low level of risk costs, according to Marketwatch.com.
During the quarter ended June 30, the Dutch bank made a profit of EUR 1.43 billion (USD 1.67 billion) compared with EUR 1.37 billion in the same period a year earlier. Net interest income rose to EUR 3.44 billion from EUR 3.36 billion year-on-year.
The Dutch bank said its fully loaded common equity Tier 1 ratio, a measure of a bank's financial strength, was 14.1 percent. ING maintained the interim dividend at EUR0.24 a share.
Next, the company will focus on managing its expenses, enhancing compliance and non-financial risk practices, and implementing its digital strategy, ING said, quoted by Marketwatch.com.
According to bank representatives cited by Reuters, the ongoing trade war did not have an effect on ING's operations. The bank is exposed to sectors hit by tariffs in the United States and Europe, such as metal and steel industry and car makers.
"The effects of the trade war on ING's books are very limited at this point in time," Chief Risk Officer Steven van Rijswijk told reporters.