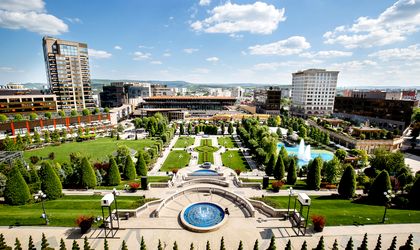 Turkish company Dogu Pres, which designs and produces car parts, will invest EUR 10 million in a greenfield project in Iasi, east of Romania.  
The project includes the creation of a 10,000 sq m production unit stretching over 5 hectares, which leaves room for further expansion. In the second stage of the project, the company intends to invest in the production of car pumps.
Romania was selected by the Turkish investors after a 12 month research that saw them visit several locations in the region.
"The investment in the north-east area will bring 250 new jobs and the horizontal development of the local economy," Radu Oprea, Minister for the Business Environment, Commerce and Entrepreneurship said.
"The arrival of Dogu Pres to Iasi with an important investment project in the car parts sector, proves once again the attractivity of the north-eastern region for production projects, given that most foreign investments in Iasi focused on IT," Vasile Asandei, representative of the local authorities, said. "We notice that this area has become increasingly interesting, given the difficulty to find workforce in the western part of the country. Moreover, I would like to remind several factors that contribute to the increase in attractiveness of the north-east region: a high percentage of the active population, very competitive costs, the availability of greenfield or brownfield facilities, linguistic variety," and more.
Dogu Pres representatives said: "Dogu Pres chose Romania for many reasons, the main one being that we want to be present in the European Union, as close as possible to our clients. The advantages offered via the state aid measures from InvestRomania, of ADR Nord Est and local authorities, as well as the possibility to find qualified workforce made us decide in favour of Romania and Iasi."