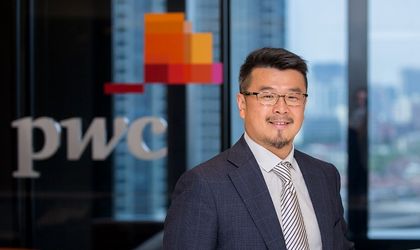 China is perceiving the whole Balkans and Central and Eastern Europe as one of the strategic areas of the Belt and Road Initiative (BRI) and Romania might attract investments under this program for transport and energy infrastructure, suggested Gabriel Wong, head of China Corporate Finance, One Belt One Road Leader, PwC China.
In 2016, the countries and regions along the Belt and Road including China accumulated about USD 22.4 trillion in total GDP (in constant USD 2010), accounting for 29 percent of the world's GDP, surpassing the United States, the European Union and Japan. The total volume of GDP reflects a rising trend in the last two decades, with a tripled volume of total GDP, according to a report of UNDP and CDB.
The volume of imported goods and services of the countries and regions along the Belt and Road reached about USD 6.53 billion in 2015, and the volume of exports reached USD 7.12 trillion, says the same report.
Countries along the BRI in Europe comprise 22 states, out of which 12 are part of the EU.
"One thing is applicable to all and I believe it also applies to Romania: It's the balance of reform and stability. The reform has to go under a stable environment. (…) Financing is one of the biggest challenges to overcome. The political trust/stability is one thing. Financing is always the biggest challenge. The registered capital of the fund of all shareholders is USD 100 billion, far smaller than the demand.  But the demand just for infrastructure, according to statistics, is of USD 500 billion per year. Just infrastructure, without telecom, property," Wong told BR.
The representative of PwC China suggested that Public Private Partnerships (PPP) could help mobilize private investments for the Belt and Road Initiative.
Asked what are the strategic industries for the CEE from Chinese perspective, he mentioned energy and transportation.
"In think the energy and transportation will be active in the next 5-7 years. After this I would see the manufacturing and then the real estate and the social infrastructure. What is inspiration for me is e-commerce," said Wong.
Since July 2017, the China-based office of PwC has worked on 120 projects under the Belt and Road Initiative.
"I can mobilize certain departments and offices, we have 24 offices in China, so now we have 30 partners involved," said Wong.
FDI Stock from China in countries and regions along the Belt and Road
Year       Volume (USD/bln) Proportion of China's investment in the countries' and regions' FDI stock
2013       72                                           1.59%
2014       93                                           2.07%
2015      12                                          2.61%
Source: UNDP and CDB report