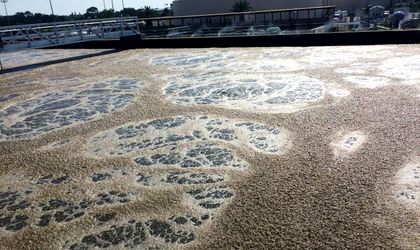 According to INS data, in 2017, a total of 9,978,886 people in Romania had homes connected to sewage systems, representing 50.8 percent of the resident population. The number of people connected with sewage systems has grown with around 276,147 people.
Regarding wastewater treatment, the population connected to sewage systems that featured treatment plants totaled 9,710,077 persons, representing 49.4 percent of the country's resident population.
At the regional level, the largest share of the population connected to the sewage in the total resident population was recorded in the Bucharest-Ilfov region (84.4 percent), followed by the Central region (62.9 percent) and West (57.8 percent). The lowest connection rate to sewage systems was registered in the regions: South-Muntenia (35 percent), Northeast (35.4 percent) and North West (50.2 percent).
In 2017, in the urban area, the population connected to sewage totaled 9,234,259 persons, representing 87.7 percent of urban residents of Romania, and 744,627 people from rural areas benefited from sewage services, accounting for 8.2 percent of the rural resident population Romania.